The cost of starting a blog in South Africa ranges between R500 and R2,000. But the main challenge is how to start a blog. Well, there are few steps to follow before you start creating content on your blog. They include:
Domain registration
Buy web hosting plan
Create WordPress blog
Start making money from your blog
Domain registration
I will recommend Bluehost for domain registration. They offer free domain registrations which normally cost $11 to register. To search for available domain name,click here to visit Bluehost website
Ensure that before visiting Bluehost, you have in mind the domain name you wish to register…note down at least 5 of them such that if you find some of them not available, at least a couple others will be available. The domain name should be easy to memorize and not mimicking a name for an authority site.
On Bluehost website, click on Domains.A window will be provided for searching for your preferred domain. It will appear as below:

The next step is to choose your preferred web hosting plan. A new website does not consume a lot of resources; Shared Hosting is he most ideal plan for hosting such websites. Under these servers, Starter hosting going for $2.95 per month is available. Go to hosting, select Shared Hosting, then Basic package, follow this link to select the package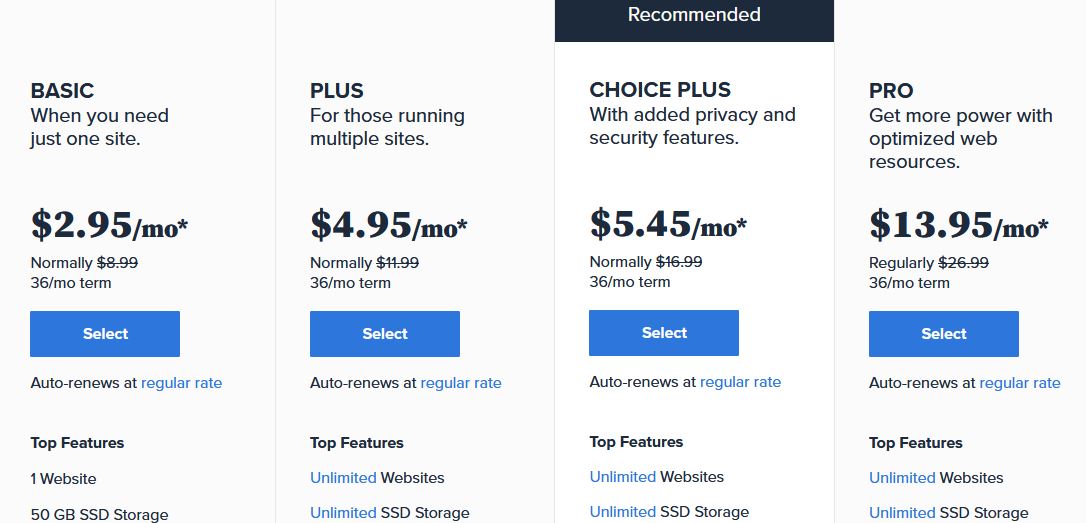 Once you select Basic package, proceed to pay. The process takes less than 5 minutes.
After buying hosting plan that will ensure your site is visible online, proceed to download WordPress.Bluehost will install WordPress into your cPanel which you'll link with your domain name. The Customer Support will help you in linking the domain with your WordPress site.
How to make money from your blog
The entire procedure of creating a blog costs less than $50 at Bluehost.Next is start creating content and earn from the traffic. More than 90% of bloggers in South Africa earn through AdSense.
To join AdSense, create at least 20 high quality articles where each article will have at least 500 words. Use your own images and avoid plagiarism. You should also avoid niches like gambling and entertainment where adult content is prominent.
After 3 weeks to two months, apply to monetize with AdSense.
Another way to monetize your traffic is through affiliate marketing. There are a number of companies here in South Africa which pay commissions to marketers. Though affiliate marketing is tough, it pays better than AdSense in the long run.
The moment your blog becomes popular, you'll start getting direct ads from established companies and sponsored content from agencies.
With a blog that gets over 1 million monthly visitors, you'll be earning more than $3000 from AdSense alone.