Jomo Kenyatta University of Science and Technology (JKUAT) offers competitive undergraduate and postgraduate courses. Which are from certificate, diploma, degree, masters to PhD. The list provided below comprise of all the courses offered at the university.
Undergraduate Courses
Degree Courses
Bachelor of Business Information Technology
Bachelor of Commerce
Bachelor of Construction Management
Bachelor of Landscape Architecture
Bachelor of Purchasing & Supplies Management
Bachelor Of Radiography
Bachelor of Science Biochemistry
Bachelor of Science in Industrial Biotechnology
Bachelor of Architectural Technology formerly (Bachelor of Architecture)
BSc. Agribusiness Economics and Food Industry Management
BSc. Actuarial Science
BSc. Agribusiness Management and Enterprise Development
BSc. Agricultural Economics and Rural Development
BSc. Analytical Chemistry
BSc. Animal Health, Production and Processing
BSc. Biochemistry & Molecular Biology
BSc. Biomechanical and Process Engineering
BSc. Biotechnology
BSc. Botany
BSc. Chemistry
BSc. Civil Engineering
BSc. Computer Science
BSc. Computer Technology
BSc. Control and Instrumentation
BSc. Crop Protection
BSc. Electrical & Electronic Engineering
BSc. Electronic & Computer Engineering
BSc. Environmental Horticulture And Landscaping Technology
BSc. Financial Engineering
BSc. Food Science and Nutrition
BSc. Food Science and Postharvest Technology
BSc. Geomatics Engineering
BSc. Horticulture
BSc. Human Nutrition and Dietetics
BSc. Industrial Chemistry
BSc. Information Technology
BSc. Land Resource Planning and Management
BSc. Mechanical Engineering
BSc. Mechatronics Engineering
BSc. Medical Laboratory Sciences
BSc. Medical Microbiology
BSc. Physics
BSc. Soil, Water & Environmental Engineering
BSc. Telecommunication & Information Engineering
Diploma courses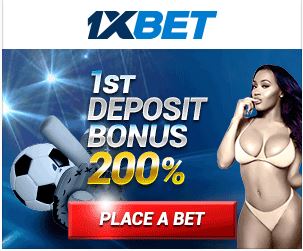 Diploma in Clinical Medicine
Diploma in HIV/AIDS Management
Diploma In Architecture
Diploma in Business Administration
Diploma in Business Information Technology
Diploma in Food Technology
Diploma in Information Technology
Diploma in Purchasing & Supplies Management
Certificate courses
Bridging in Mathematics
Certificate in HIV/AIDS Management
Certificate in Information Technology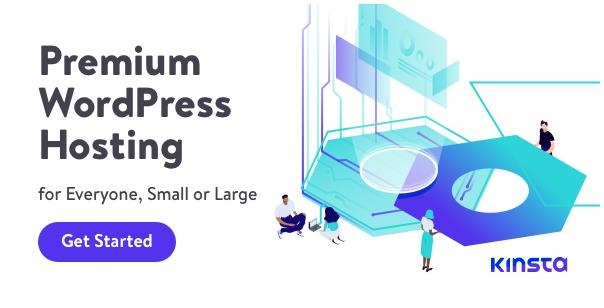 Postgraduate Courses
Master in Business Administration
Master of Medical Laboratory Sciences (MMLS)
Master of Urban Design
MSc. Agricultural Processing Engineering
MSc. Applied Epidemiology
MSc. Applied Mathematics
MSc. Bio-systems Structural Engineering
MSc. Biochemistry
MSc. Biomechanical Engineering
MSc. Biotechnology
MSc. Clinical Tropical Medicine
MSc. Construction Engineering and Management
MSc. Energy Technology
MSc. Entrepreneurship
MSc. Environmental Engineering and Management
MSc. Environmental Management & Legislation
MSc. Epidemiology
MSc. Food Science and Nutrition
MSc. Food Science and Postharvest Technology
MSc. Horticulture
MSc. Human Resource Management
MSc. ICT Policy & Regulation
MSc. International Health
MSc. Laboratory Management & Epidemiology
MSc. Landscape Planning and Conservation
MSc. Mechanical Engineering
MSc. Medical Microbiology
MSc. Medical Mycobacteriology
MSc. Medical Mycology
MSc. Medical Virology
MSc. Medicinal Chemistry
MSc. Medicinal Phytochemistry
MSc. Molecular Biology & Bioinformatics
MSc. Molecular Medicine (Applied Immunology, Clinical Immunology, Molecular Biology)
MSc. Occupational Safety & Health
MSc. Parasitology and Entomology
MSc. Physics
MSc. Plant Breeding
MSc. Plant Health Science and Management
MSc. Procurement & Logistics
MSc. Public Health
MSc. Research Methodology
MSc. Software Engineering
MSc. Soil and Water Engineering
MSc. Statistics
Msc. Telecommunication Engineering
Ph.D Biochemistry
Ph.D Biomechanical Engineering
Ph.D Botany
Ph.D Geo-Informatics
Ph.D Geodesy and Photogrammetry
Ph.D GIS
Ph.D Inorganic Chemistry
Ph.D Organic Chemistry
Ph.D Physical Chemistry
Ph.D Processing and Structures Engineering
Ph.D Remote Sensing
Ph.D Soil, Water and Environmental Engineering
Ph.D Applied Mathematics
Ph.D Architecture
Ph.D Biotechnology
Ph.D Entrepreneurship
Ph.D Horticulture
Ph.D Human Resource Management
Ph.D in Food Science
Ph.D Landscape, Planning & Conservation
Ph.D Physics
Ph.D Pure Mathematics
Ph.D Telecommunication Engineering
Postgraduate Diploma in Applied Statistics
Postgraduate Diploma In Medical Laboratory Sciences
Postgraduate Diploma in Occupational Safety & Health
JKUAT University is known for producing the best IT and engineering graduates. One of the graduates describes it as "amazing university" after he graduated with a first class grade in Actuarial Science. The actuary ended up at a popular actuarial firm in Kenya-his current salary is Ksh 650,000.
Another student, who referred himself as Andrew, graduated with a degree in computer science. He now works for IBM and his current salary is Ksh 450,000.
Success stories are numerous, implying that JKUAT is not only a world class university but also the best choice of students who intend to succeed in their careers.
To be honest, the curriculum at JKUAT is what Kenyans and employers need. It suits anyone who has ambitions to succeed in life-even entrepreneurs have not been left out, they are accommodated.
Jennifer is an entrepreneur who studied a course in entrepreneurship at Hatsheput owns a popular real estate firm and her monthly income is Ksh2 million.Jennifer advises whoever is seeking entrepreneurship skills to enroll at JKUAT.