The year 2020 is important for majority of Kenyan youths because there are few job opportunities available for them, business is the only best alternative. However, there are specific businesses which work out well for the youths.
As a youth, you have enough time at your disposal, you are allowed to make as many mistakes as possible because you can always rectify them. Analysts say that people aged between 15 years to 35 years are the most creative, beyond 35 years, the work rate and level of thinking starts to deteriorate. Youths can always move from one corner to the other because most of them do not have family commitments.
If you are a youth who wants to start business in Kenya, here is the list of best businesses to do in 2020:
Bloggers are highly successful world over. Blogging is one way of earning a living online especially for youths who have passion for online ventures. This type of activity needs someone who is creative and willing to persevere for at least 3 years.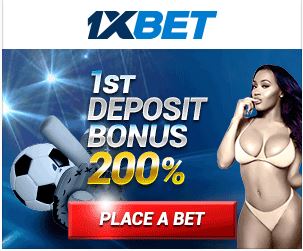 The capital required to become a blogger ranges between Ksh10,000 and Ksh30,000. First, you need a domain name, web hosting space and a website so that you can develop content. To buy a domain name and web hosting services, contact Bluehost,click here to visit Bluehost website
The total cost of web hosting and domain registration is Ksh5,000 per year.In addition to those two products, you also need a Premium WordPress Theme for your website, which can be purchased from ThemeForest,follow this link to get one
Once the website becomes live, start creating content.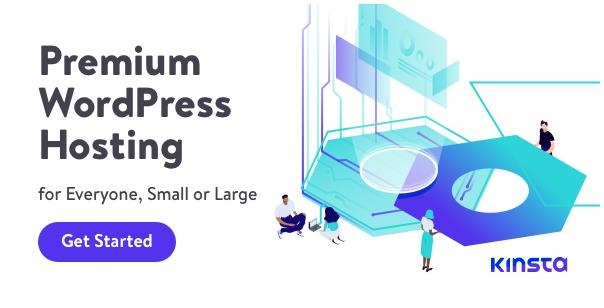 To start generating income from your blog, apply for AdSense.This is where most bloggers in Kenya earn money from. Alternatively, join MGID.
The amount of money you'll be making will solely depend on the amount of traffic your blog generates. Blogs getting more than 1 million visitors per month earn at least Ksh 140,000 from AdSense.MGID pays at least Ksh 70,000 from 1 million visitors per month.
Sell Face Masks and Sanitizers
2020 is the year COVID-19 was officially announced in Kenya. Among the items in high demand were sanitizers and face masks. For youths, this is a wonderful business opportunity. The demand for face masks and sanitizers is extremely high. Facemasks can be manufactured at home, even sanitizers. Hawking the items will save you the costs of paying rent for the business.
Hawking fruits and vegetables
People are not moving out of their homes to buy fruits and vegetables. Look for a reliable supplier of the items and start hawking them from one house to another. Statistics show that people aged between 16 years and 57 years are not at high risk of dying from COVID-19, which makes you more suitable for the business of hawking fruits and vegetables.
You can also start the business of selling things like clothes, shoes and electronics online. Create social media pages and a blog which you will be using to promote your items. At some point, you'll be required to create an online shop which will display the items you are selling.
In 2020 most people are remaining indoors and would like to purchase items online, this is the best time to start selling stuff on social media.
Become a social media influencer
Social media influencers like Jalango, Eric Omondi,Njugush and Caroline Mutoko are earning millions every month by simply marketing other companies' products. To become a social media influencer is simple, create three pages, one for Facebook, another on for Twitter and the last one on Instagram. Grow the pages until they become popular. If you get noticed by companies, they'll approach you to advertise on your pages. You will be charging at least Ksh20,000 per Facebook post.
Just for motivation, Ronaldo earns a cool Ksh100 million from one Instagram sponsored post.
There is no single business that is more profitable in Kenya in 2020 than farming. There is scarcity of food in major towns as lockdown is being implemented. This year, majority of Kenyans are forced to spend much time at home, they need enough food to keep them going.
Here are the most profitable crops to grow in Kenya:
—Sukuma wiki
—Spinach
—Tomatoes
—Bananas
—Avocado
—Maize
–Beans
—Sweet Potatoes
–Macadamia
—Cabbages
A dedicated farmer won't dream of seeking employment opportunity in any office.
You can also start the business of selling betting tips. This is a wonderful business for the youths who want to make money quickly.
To start selling tips, you need a blog….selling tips on Facebook or Twitter won't be a good idea because the two platforms have a policy that prohibits gambling. To create a blog, you require a capital of Ksh5,000 to Ksh20,000.Kenya Website Experts will register a domain name and offer hosting services for you,click on this link to register a domain name
Before you start selling the tips, make sure that you create confidence among your followers, make them feel they'll gain something by subscribing to your tips. You'll have to provide free tips on your website. I suggest that you get a WordPress theme from Themeforest which will help you to create useful content,click on this link to get one
If you position yourself well, you'll earn at least Ksh100,000 per month from selling tips online.
Become an affiliate marketer online
Youths are the ones who are capable of selling products online. In 2020, Jumia,22Bet, Betway and several other companies are providing opportunities for the youths to earn money online. Create a Facebook page or a blog to sell products for these companies and earn money online through commissions. I am one of the few Kenyans making money from affiliate marketing, I earn more than Ksh500,000 every month from this activity.
A blog of 1-3 years will yield in excess of Ksh100,000 monthly. But one should know that affiliate marketing needs patient, which is why we prefer the youth to start this business.
Register your car with Uber
Uber business is ideal for the youths because they are assured of Ksh60,000 every month. To buy a car from Uber, you require a capital of Ksh 200,000 to Ksh600,000. It will take up to 1 year to recover the money, henceforth you'll be making profits.
Other online tax companies to join include: Texify, Wasili and Safiri.
This year, most people are afraid of using matatus, they prefer online tax services.
Grocery business will not be hard to start, you require a capital of Ksh 50,000 to Ksh300,000. This is a perfect business for the youths because it requires little capital and no prior experience.
Start Web Design services
Several Kenyans are creating websites. There is no year we have witnessed such a huge number of Kenyans creating websites. People are searching for, "how to make money online" because competition offline is stiff. If you start a web design company, you'll make good money. You will be charging each client Ksh 10,000 to Ksh50,000.
To create a YouTube channel is free, but you can make millions of money each month if your channel has several thousands of subscribers.
Creating a YouTube channel will take less than 2 minutes, you only need a Gmail account. Start uploading original videos into your new channel until 12 months are over, then apply to start monetizing with AdSense. The channel should have at least 1,000 subscribers and over 4,000 hours of watch time.
AdSense pays at least Ksh100 for every 1000 views. If you post one video and it gets 1 million views, you'll earn over Ksh100,000.
Recently, Jalango posted that his YouTube channel received 3 million views in June, meaning that he earned over Ksh300,000 from the channel in a month.
Start a web hosting company
As a youth, Web Hosting company will be a perfect idea, this is business you will slowly grow until it becomes a multimillion company. You don't need a license to run web hosting company, visit Bluehost,buy hosting space, create your own website and start offering hosting services. You will be hosting your clients in Bluehost servers. You can start web hosting business in Kenya with Ksh30,000.To see available hosting services at Bluehost,follow this link
Online DJ business is well paying nowadays and it's suitable for the youth. While most people are indoors, they want to be entertained. Offer your services through Facebook and YoutTube.Your followers will pay through MPESA if they are well entertained. You will also earn by being invited to parties and events to entertain guests. Other youths will pay to be trained. Some DJs charge up to Ksh50,000 to train one student.
DJs are among the best paid people in Kenya, the likes of DJ Sadic and DJ Mo earn upwards of Ksh 500,000 per month.
Start wines and Spirits wholesale business
If you can afford more than Ksh2 million, start selling wines and spirits to retailers. I have several relatives and friends who are doing this kind of business and are raking in decent income. With a good stock, you'll be making more than Ksh300,000 per month.
Operate bodaboda business
Bodaboda business will be a short time solution to your financial problems,it's the best business to do when you have a capital of less than Ksh100,000.Every day,you'll be earning more than Ksh 700.
If you manage to own at least 2 boda bodas,you'll make an average of Ksh50,000 per month.
Operate an MPESA shop and Bank Agent Business
MPESA shop and bank agency business is also profitable and requires little capital. As a youth, this is what you should pursue immediately you finish college as you want for the next available opportunity. Open MPESA shop, apply for Equity and Cooperative bank agency business and see how you'll grow within a short time.
You should also think of how to start a car wash business if your savings are in excess of Ksh100,000. I am sure when you start this business, nobody will convince you to seek employment anywhere. In a single day, you'll be making more than Ksh2,000.
If you hold a diploma or degree in mechanical engineering, automobile engineering or a related course, start your own garage and make more than Ksh5,000 daily. Garage business is the most underrated business in Kenya but it's well-paying.
Start landscaping business
Landscaping is one of the untapped business opportunities in Kenya. Even if you don't possess a course related to real estate, you can comfortably run a landscaping business. Start by moving around homes to advertise your job, most people will be calling you from time to time to do landscaping and ensure their compound is neat.
If you possess a diploma in pharmacy, nursing or any other health related course, start a chemist business. In 2020, Chemists have become important for Kenyans, this is where most of us run for drugs.
The only challenge is getting a license to do this business. Those without medical related degree can partner with someone who can be allowed to acquire a license.
The capital required to start a chemist is in the neighbourhood of Ksh500,000.
Do online marketing business
Create your own company that markets products online, provides SEO services and offers Virtual Assistant services. This is one business that needs patience but it's rewarding.