There are hundreds of businesses you can start in Kenya and become a millionaire. Such businesses may not be appealing to common citizens but they are worth investing in. Some of them require a capital of as low as Ksh1,000.
Here is a full list of businesses that will make you a millionaire in Kenya:
Garage business
Fast food restaurant
Car spare part businesses
Large scale farming
Hardware business
Restaurant in big towns like Nairobi
Buying and selling land
Building rental houses
Blogging
Owning electronics shop
Owning a betting site
Wines and Spirits shop
Owning PlayStation shop
E-commerce business
Investing in Unit Trust
Transport and Logistics business
Butchery business
Bar/club
Car wash business
Car hire business
Executive salon
Selling scrap metals
Online marketing/Social Media Influencer
Become a YouTuber
Metal Workshop business
Owning international schools
Own a church in major towns
Petrol station business
Selling timber
Catering business
Guest House business
Start a chemist
Run a clinic
Clearing and forwarding business
Owning long distance trucks
Any of the above businesses will make you a millionaire, but you need passion, vision, capital and determination in order to succeed.
Nowadays people make money online and blogging is one of them. You need a capital of Ksh10,000 to Ksh30,000 to start a blog. All you need is a domain name, website, hosting space and ways of generating income. Most bloggers buy domain names and hosting space from Bluehost—they spend Ksh5,000 per year for hosting services.If you also want to start a blog,click here to register one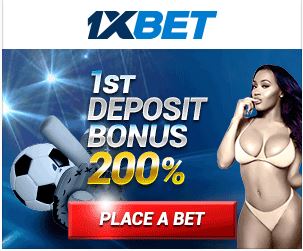 A number of Kenyan bloggers are earning more than Ksh100,000 per month.One of the monetization platforms in Kenya is MGID.To register for MGID,follow this link
Garage business require a capital of Ksh 500,000 to Ksh 10 million depending on factors like land and location of the business. You also need to employ highly qualified mechanics to perform the work perfectly. A garage located in Nairobi, Mombasa, Nakuru or Kisumu can fetch more than Ksh20,000 per day.
Betting is a huge business—all betting sites in Kenya are making profits. If you also engage in this business, you'll certainly become a millionaire.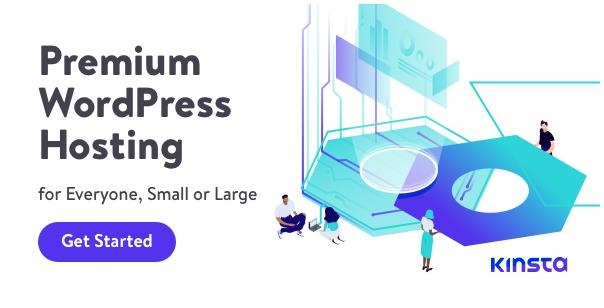 Alternatively, you can bet on jackpots or football matches and one day become a millionaire like Gordon Ogada.Some of the betting sites in Kenya, like 22Bet offer welcome bonus to get you started,click here to register with 22Bet
With a well-established betting site, one can make upwards of Ksh1 million per day.
There is stiff competition in this industry, but the good thing is that there are enough people to consume your product. One mistake to avoid is setting up the business in small towns where flow of money is low. If possible, start the restaurant in Nairobi where you'll become a millionaire within a year.
The capital needed for a fast food restaurant in places like Nairobi is upwards of Ksh 2 million. Once set up, you can make up to Ksh100,000 per month.
If you get a chance to Import items, consider setting up a shop selling car spare parts especially for Toyota cars. You may require a capital of Ksh2 million and above but the profits you'll make are crazy.
A normal car spare part business will generate minimum of Ksh5,000 per day. Those located along River Road Nairobi generate more than Ksh20,000 per day.
There are countless millionaires in Kenya who ventured into large scale farming.2 acres and above are enough to make you a millionaire. What you need is to identify profitable crops and plant in plenty. Some of the most profitable crops include: avocado, tomatoes, maize, water melon, beans, potatoes, mangoes, carrots, tomatoes and bananas. Tomatoes in two acres will generate over Ksh2 million per year.
There's a friend of mine who owns a hardware shop along Kangundo Road. He is a simple person from the outlook but is moneyed. You'll only know he has money when you visit his hardware shop.
Hardware shops are extremely profitable in Kenya. Anyone intending to do business in Kenya, should think along this line.
Don't go opening a restaurant in your village, you'll not become a millionaire. Go to places like Nairobi where you can get even 1,000 customers per day. Food is one of the basic need for human beings. In Nairobi, most people don't cook in their homes during lunch time, they eat in restaurants. If your restaurant prepares good food, you'll never escape from being a millionaire.
Buying and selling of land
You can start by buying a single parcel of land and selling at a profit. You can even start with Ksh150,000. The best thing about buying and selling of land is that you'll always make profits because land always appreciate.
A small wines and spirits shop won't generate enough revenue for you, one requires enough capital to start selling to other traders. If your capital is Ksh3 million, start selling in wholesale scale. A busy wines and spirits shop will generate more than Ksh20,000 per day.
If you want wealth that will benefit several generations, build rental houses. Of course you'll need a lot of capital but once the houses are occupied, the recurring income will guarantee you comfortable lifestyle.
Several of my friends quit their jobs to go and venture into PlayStation business. This business did not exist a couple of years ago but of late,it's very profitable. With a capital of Ksh 500,000, you can set up a PlayStation shop that can yield more than Ksh5,000 per day.
In future, online shops will replace supermarkets and malls. The reason why E-commerce business is more viable than supermarkets is that it's cheap and easy to operate. People owning e-commerce shops are ranked among the richest people in the world. Jeff Bezos and Jack Ma are among the richest people on earth, they own Amazon and Alibaba, respectively.
Though E-commerce business has not developed strong roots, it's something that will blow up in future. This is the time to set up your own online shop and grow it gradually. You can register a domain name and acquire hosting space from Bluehost,follow this link to register and account
Unit Trusts, unlike shares do not return losses. Even if the worst happens, you won't lose your capital. Assuming that you invest Ksh 2 million in Unit Trusts, you'll earn an average of Ksh 30,000 per month. The more money you invest, the higher the returns.
Unit Trust investors earn interest which range between 5% and 25% per annum. Britam, CIC and Cytonn are some of the best companies to invest in for Unit Trusts.
Many people view butchery business as business only meant for the poor. If you get an idea how much those owning such businesses in towns like Nairobi earn, you won't underestimate the venture. You can start the business for as little as Ksh 50,000. In Nairobi, if you operate 3 butcheries, you will earn more than Ksh 4,000 daily.
A busy scrap metal business will pull in at least Ksh10,000 per day. But this business requires a truck and where to store the scrap metals—a capital of about Ksh500,000 is enough.
YouTube is an ideal online platform for posting videos. While you enjoy your passion of creating and posting videos on YouTube, you'll be earning money from the platform. All YouTubers earn via AdSense. If you manage over 200,000 subscribers, you'll certainly become a millionaire one day.
Start a church in a major town
If you know how to preach, start a church and collect tithes. If you manage at least 1,000 members, you'll be sure of collecting more than Ksh100,000 every week.
Pastors are among the richest people in Kenya, some of them earn more than Ksh1 million per month.
Run executive salon in Nairobi
Executive salon is not like any other salon, it targets the who and who in Kenya. Such salons charge upwards of Ksh5,000 per head. There are salons in Kilimani, Runda, Kileleshwa and well off estates which make more than Ksh30,000 per day.
The capital for executive salon like that of Betty Kyallo is Ksh 2 million to Ksh5 million.
Petrol station business require heavy investment but the returns are imminent. If you invest Ksh15 million, expect to recover the money in 3 years.
A total of 3 cars for hire are enough to generate more than Ksh9,000 per day. The only secret of this business is to have as many cars as possible to maximize profits.
A capital of Ksh1 million and above is required for a chemist business. Depending on the town you set it up, you'll make a profit of Ksh3,000 to Ksh50,000 per day.