We have a long list of websites that will enable you to make money online without much struggle. Beginner bloggers are much advantaged because they are only required to submit their application and get approved immediately. If you want to make money online, we are going to list the websites you should apply for monetization, one of them being AdSense.
Most of these websites require you to own a website to approve your application. If you don't own a blog yet,click on this link to register a domain name
The hosting company will also provide cheap hosting services.You will also be required to own a Premium Theme ,click here to visit Themeforest for the themes
Here are the websites that allow you to make money online: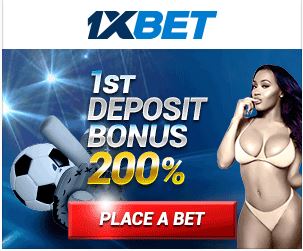 AdSense is the most popular monetization platform for bloggers. Anybody with a blog is allowed to monetize from AdSense as long as the site does not violate AdSense policies.
To get approved by AdSense, your site must meet the following minimum requirements:
–You must own a blog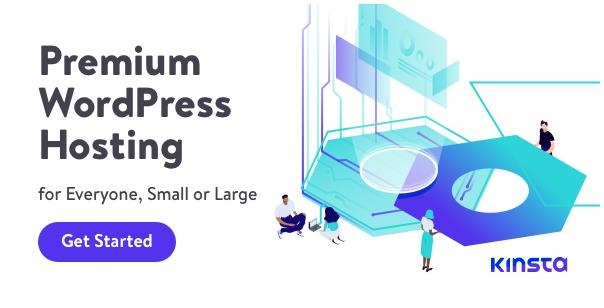 —Your blog must have at least 20 blog posts
—Each of your blog posts should contain more than 500 words
—Your articles should be original and of high quality
—-You should have high level domain
—-Use original images on your articles
—Your blog should be at least 3 weeks' old
—AdSense does not approve new health niche blogs
—Your blog should not contain adult, terrorism, gambling or pirated content.
Once you meet those conditions, apply for monetization.
MGID is a better alternative to AdSense. The platform is easy to join than AdSense and equally paying extremely well.For a traffic of 1 million per month,you'll earn more than $700.The good thing is that you are allowed to monetize with MGID and AdSense at the same time.
MGID requirements:
— MGID Publisher program is designed for websites that have reached 3,000 or more unique daily visitors (or 90,000+ visitors/month).
–MGID does not approve sites with illegal downloads
—Your site should be of high quality content
—No fake traffic
—Entertainment and news sites are encouraged to apply
—Adult content is not accepted
—Your site must be at least 3 months' old
To apply for MGID,click on this link
Payment is made through PayPal or Wire Transfer
22Bet is perfect for sports and gambling websites. The company pays 25%-45% of the total revenue generated by your referrals. The payment is made to your player account every month.
If you own a blog that provides betting tips or sports news, join 22Bet.To sign up,click on this link
Ezoic is better than AdSense. In fact, I advise you to ignore AdSense and go for Ezoic if you want to make more money from your blog. Minimum requirements include; https://www.fixusjobs.com/ezoic-requirements/
If you own a blog that generates 500,000 to 1000,000 visitors per month, you'll make between $1,000 and $2,500.
Mediavine is ideal for those websites receiving traffic from USA, UK, Canada and Australia—but majority of traffic should come from USA.
Mediavine Requirements
You must produce original content in categories such as food, parenting, DIY, health, fitness, fashion, travel, crafts, education, finance, lifestyle, or entertainment. If you are outside of these niches, we encourage you to still apply! We have sites in all different niches.
Exclusive access to both your mobile and desktop ad inventory.
Your site must have at least 50,000 sessions a month (per Google Analytics) and be in good standing with Google AdSense.
Your site design must be one that accommodates our ad placements.
High quality articles are required
Your site should not have adult content
Content.ad
When you fail to be approved my AdSense, Ezoic or Mediavine, you should resort to content.ad. The platform is ideal for entertainment, gossip and news websites. With a traffic of 20,000 per month, the website will get approved.
If you manage 200,000 monthly visitors, your website will earn more than $300 every month.content.ad can be used alongside MGID.
Taboola is perfect for monetization alongside AdSense, the widget is placed below posts or at the sidebar. The minimum requirements for approval is 500,000 page views per month. Your site should also not contain adult content. News and entertainment niches are perfect for Taboola.If your site gets most of its traffic from USA, you are encouraged to apply.
Outbrain allows you to make more money by placing their banners on your site.For you to get approved, your site must be receiving at least 10 million monthly visitors. Once approved, you will get the highest CPC in the industry. Only viral websites with high quality traffic, especially from USA are approved. If your blog does not get majority of its traffic from USA, don't bother to apply for monetization from Outbrain.
YouTube is ideal for individuals who want to monetize their videos. The platform approves those with YouTube channels that are more than 12 months old, have at least 1,000 subscribers and over 4,000 hours of watch time. The average pay for YouTube is $1.5 for 1,000 views.
There is no any other platform that pays well like YouTube when it comes to videos.
If you want to become a Virtual Assistant, there are specific websites you should join to get jobs on regular basis.Here is a list of Virtual Assistant websites to join:
Magic.
Time Etc.
Handy.
Virtual Staff Finder.
Fiverr.
Upwork.
HelloRache.
Fancy Hands.
TaskRabbit
Vasumo
Vava Virtual
You will complete tasks like, data entry, replying to emails, moderating comments on social media, managing social media pages, writing appointment letters and providing web design services.
Amazon is the best affiliate program for affiliate in technology and gadget review niche. The conversion rate for content relevant to Amazon is extremely high. If you own a niche blog that's relevant to products sold by Amazon, apply to start monetizing today.To create a niche blog,visit this site
Bluehost Affiliate program
Bluehost affiliate program is the best for sites offering tips on blogging, web hosting and making money online.As long as your site has high level domain and some traffic,it will get approved.to apply for the affiliate program,click on this link
Sell your photos to these websites
You can also make money by selling photos to the following websites:
Getty Images.
Shutterstock.
iStock.
500px.
Stocksy.
Can Stock Photo.
FreeDigitalPhotos.net.
Adobe Stock.
One photos can generate up to $1,000
If you love forex trading, there are specific known genuine companies which you will register with, deposit money and start making money. Here is the list:
IG.
CMC Markets.
OANDA.
London Capital Group (LCG)
X-Trade Brokers (XTB)
Forex.com.
Pepperstone.
Make money from Facebook and Instagram
There are many ways of making money from Facebook and Instagram. One of them is by selling your products. If you have high quality shoes, smartphones, clothes and electronics, create your Facebook page and start selling product through the page. Instagram is also a perfect platform for making money especially if you have designer clothes and shoes.
Online paid survey companies
There are numerous online survey companies which will allow you to make money online by participating in answering their questions. Here is a list of the best survey companies to join:
PrizeRebel
MintVine
Swagbucks
Pinecone Research
Inbox Dollars
CashCrate
Survey Savvy
Univox
You will get paid through PayPal, mobile money transfers or Wire Transfer.