In 2018,Kenyans would like to pursue the most marketable courses.Fortunately,there are university courses which can give you a job immediately you complete your studies.FixusJobs has been reviewing the list of marketable courses in Kenya ever since its incorporation in 2015.In this article, here is a list of programs you should pursue in Kenyan universities.
Software Engineering
The first course that will come into your mind when you think of marketable courses is software engineering. If you're mathematically gifted and you can handle complex programming, join software engineering.
Currently,the average salary of a software engineer is Ksh200,000.Companies like Safaricom,Google and IBM pay in excess of Ksh 500,000 per month.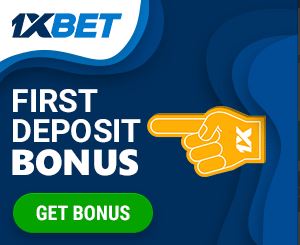 Monitoring&Evaluation
Many of us may not be aware that a course like Monitoring&Evaluation will take us anywhere, but it's know that most graduates of this course are a lucky lot. If you pursue Bachelor of Applied Statistics and proceed to study Masters in M&E, chances of being jobless are almost zero.
The current monthly pay of a Monitoring Evaluation specialist is Ksh180, 000.Companies employing these professionals include NGOs and government institutions pursuing research in various fields.
The major reason M&E is marketable is because the number of professionals is smaller than the available job opportunities. For instance, when attending interviews, you'll realize that only three or four people are in attendance. Any M&E job vacancy attracts below 30 applicants.
Pharmacy
Pharmacy is also one of the hot cakes. The course is not only popular in Kenya but one that would make you a successful entrepreneur. As a pharmacist,you can decide to launch your own pharmacy or at least  seek employment in major companies like NACADA and GSK.
A less marketable course is one with almost zero opportunities.Such courses include Bachelor of Education,Bachelor of Sociology and Bachelor of Fisheries.Bachelor of Pharmacy has opportunities that lead to intersection of employers and employees to the point where the number of job opportunities supersede the number of graduates.
 Chartered Financial Analyst
In Kenya when you possess Chartered Financial Analyst, other degree courses don't matter.Employers know that CFA is hard and once someone has completed to Level 3,they are competent enough to pursue any available tasks. The unemployment rate for Financial Analyst currently stands at 10%,the lowest among the most marketable courses in Kenya.
If you're lucky to complete CFA,your starting salary will never be below Ksh 200,000
However, for one to pursue CFA,they must first complete undergraduate course. The most common and relevant undergraduate courses include Statistics, Bachelor of Commerce, Bachelor of Economics, Bachelor of Actuarial Science and Bachelor of Law
Bachelor of Statistics
Another course I won't forget is Bachelor of Statistics.Though the average salary for statistics professionals is Ksh 120,000,the number of opportunities are massive.
If you're a student who is scoring As in Mathematics and Science course,apply for a degree in statistics and all will be well with your career.Once you're through with your studies,even if you don't get employed ,you will be a consultant.
The good thing about Statistics is that you are able to diversify. While in college,you can decide to be a demographer,data analyst,financial analyst,accountant,actuary or Monitoring & Evaluation expert.
The best universities to pursue statistics in Kenya are:
University of Nairobi—Bachelor of Statistics
Maseno University—Bachelor of Applied Statistics
Moi University—Bachelor of Statistics and Computing
JKUAT—Bachelor of Statistics
Kenyatta University—Bachelor of Economics and Statistics
Strathmore University—Bachelor of Statistics
Kabarak University—Bachelor of Statistics
Actuarial Science
Actuaries are the one who model risks for insurance companies,audit firms and government institutions.They work at IRA,RBA,Kenya RE,Old Mutual,CIC Insurance ,Nairobi Securities Exchange,Alexander Forbes,PWC,KPMG and a host of other financial institutions.
Actuarial science degree without professional qualifications may not help you much,you have to pursue professional certificates from SOA or ICFA.Once you are through with SOA certification,you will join the market as a top earner.Currently,a qualified Actuary earns between Ksh350,000 to Ksh1.5 million per month.
Since few Kenyans can manage actuarial professional papers, the industry has numerous opportunities for these professionals.
Bachelor of Medicine & Surgery
Opportunities for Bachelor of Medicine & Surgery have shrunk with time but that does not mean the profession isn't marketable. If you have a degree in medicine,you can open a clinic,seek employment in the private sector or go abroad to apply your skills.
The current monthly salary for a qualified doctor is Ksh 210,000.The pay scales upwards as they gain more experience.
Piloting
Piloting is so far the most marketable course in Kenya as at 2018.The sad thing about this course is that it takes one up to 3 years in school but the program consumes over Ksh5 million. This figure is only attainable by the rich.
If you're lucky to secure a job as a pilot in Kenya, you'll earn up to Ksh3 million per month. Pilot trainees at KQ and other top aviation companies earn in excess of Ksh150,000
Sales &Marketing
Many of us may underestimate marketing profession, but whether you like it or not,this is one course you can pursue and get employed even before you graduate. Companies like Jumia and Amazon pay up to millions of shillings to their marketers.
Cake Baking course
Cake baking course has appeared in the list of most marketable courses for the first time. The demand for cakes has been souring over time, leading to massive demand for cake baking professionals. At the moment, if you pursue a course in cake baking, chances of being jobless are almost zero.The beauty of this course is that even if you don't secure employment, you can always start your own cake baking business.
Plumbing
There are careers we always ignore yet they are marketable.Plumbing is one of the courses that has numerous opportunities but Kenyans ignore it in most instances.If you live in Nairobi,you know how plumbers are on demand.
As a plumber, once your're called to repair something,you charge the amount you believe the client is capable of paying. Sometimes I see plumbers charging up to Ksh5,000 for a work done in 5 minutes.
Bachelor of Law
Bachelor of Law is extremely good when a lawyer gains substantial experience in the industry.I agree that at first you will struggle but after doing good job to few clients,you will end up earning millions each month.
Currently,lawyers like Paul Muite make up to Ksh50 million per month with their law firms.
1XBET is giving out 200% bonus after you sign up through this link
Electrical & Electronics Engineering
Electrical & Electronics Engineering should also not be ignored. This course has been one of the hottest in Kenya and it still remains the best. An electrical Engineer at Kenya Power,KenGen and KAA earn in excess of Ksh180,000 per month.
As an electrical engineer you can start your own firm or join employment and start earning over Ksh150,000 in monthly salaries.
Project Management
Project Managers are not only sought after,they are also among the highest paid professionals in Kenya. Any project, before it's initiated, must have a project manager who will design in from inception to completion.
Real Estate Management
Real Estate is booming, so does job opportunities in this area. Some companies such as Cytonn Investment are recruiting real estate experts on daily basis, they even go a step further to pay them highly so as to make them so comfortable to an extent of forgetting themselves.
Quantity Surveying
I couldn't conclude this article without mentioning Quantity Surveying.In Kenya whether you possess a degree or diploma course in quantity surveying,chances of being jobless are almost nil. Quantity surveying is not only marketable but also among the best paying courses in the country.