Various universities in Netherlands offer Masters in Finance, either as a major in MBA or as MSC Finance. Admission Requirements to these universities differ based on specific universities.
Admission requirements for foreign students are different from the one required from local students, but generally, one has to have a degree in business related course.
Here we are going to provide details of what is needed to be admitted at various universities in Netherlands for a masters degree in Finance.
MAASTRICHT UNIVERSITY MSC STRATEGIC CORPORATE FINANCE ADMISSION REQUIREMENTS
General requirements
Submit your curriculum vitae
All candidates must provide a CV. Please list your education, relevant extracurricular activities and internship/professional experience.
Write a letter of motivation
All candidates must write a letter of motivation. Please provide good arguments about why you want to do this master's programme at Maastricht University and why you believe that you can successfully complete the programme.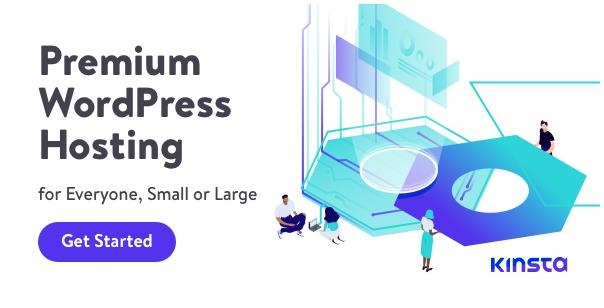 Demonstrate proficiency in English
This master's programme is taught in English. You must therefore have a thorough verbal and written command of English. If you meet one of the following criteria, you do not have to submit additional proof of your English proficiency:
you are a native English speaker
you are an EU citizen
you completed a bachelor's programme that was taught in English
If you do not meet any of these criteria, you will need to submit your scores from an IELTS or a TOEFL exam as proof of your English proficiency. You have to prepare and register for these exams yourself.
 Plan to take your exam well before the application deadline. It can take a while before you get the results.
English proficiency exams
IELTS
TOEFL
Required scores
IELTS exam: minimum overall score of 6.5
TOEFL exam, paper-based: minimum overall score of 575
TOEFL exam, computer-based: minimum overall score of 233
TOEFL exam, internet-based: minimum overall score of 90
Language requirements exemption
If you think that you should be exempted from the English proficiency requirements, please use this form to request an exemption.
Students with a UM BSc in International Business, or a UM-BSc in Economics and Business Economics are directly admissible. You do not have to write a letter of motivation.
Please note: you have to pass you bachelor's exam before the start of the master programme. If you start in September, the final graduation date is 31 August, for students starting in February the graduation date can be no later than 31 January.
Other SBE graduates have to submit a complete application for assessment by the Board of Admission. The GMAT is not required in this case.
Graduates from another bachelor's programme
You are eligible for assessment by the Board of Admission. You are required to pass a GMAT/ GRE test.
HBO bachelor's graduates are encouraged to follow an Academic Minor/Minor Academic Orientation/SBM programme at one of our partner institutes before starting the master's programme.
ROTTERDAM SCHOOL OF MANAGEMENT MSC FINANCE & INVESTMENT ADMISSION REQUIREMENT
Entry Requirements & Deadlines 
Required Bachelor 
(BSc)/undergraduate research university degree
Additional information
Bachelor course related requirements
A research university bachelor's degree containing a minimum total of 60 ECTS in qualitative and quantitative research methods, statistics and advanced courses in business administration and financial methods & tools.
Grade Point Average (GPA)
GPA equivalent to a 7 out of 10 in the Dutch education system
Additional information
English Proficiency
IELTS: minimum sub scores 6.5 OR TOEFL: minimum overall score 91+ minimum sub scores 22. Scores must be submitted by the application deadline or before the programme has reached capacity.

Additional information
GMAT
Minimum score of 600. Scores must be submitted by the application deadline or before the programme has reached capacity.This criteria has changed. Please see additional information.

Additional information
CV
Include all relevant experiences
Motivation
Explain your reasons for applying to the programme of your choice in the online application form.
Additional information
Deadlines
15 May or until the programme has reached capacity
Additional information
Numerus clausus
200 students, rolling admission applies
Diverse Student Population
In order to guarantee a sufficient variety of nationalities in our programmes, there can be a limited capacity per nationality.
Additional information
Duration programme
12 months
Degree earned
Master of Science in Finance and Investments (MScFI).
Tuition
The 2018-2019 tuition fee for the MSc programmes is approximately €17,500 per year. The Dutch government contributes towards this cost for students who hold nationality from a country belonging to the European Economic Area (EEA). These students therefore pay only the statutory fee of €2,060 per year. Please note that tuition fees are subject to change.

MASTER IN INTERNATIONAL FINANCE (MIF) ADMISSION REQUIREMENTS
Applicants for the executive Master in International Finance programme must meet the following requirements:
Academic credentials:  
A degree (Bachelor, Master, PhD) from a recognised research university in a related field (e.g. business administration, economics, engineering, natural sciences, mathematics, corporate law). Candidates with a degree issued by a University of Applied Sciences (HBO), will need to complete the Pre-Master MIF programme (20 weeks) first. Application deadline for candidates with an HBO degree, who are willing to start MIF in September 2017, is 1 December 2016.

Relevant work experience:
A minimum of one-two years of relevant post-graduate full-time work experience (internships in financial field can be also included).

Tests results: GMAT/GRE or SHL*: 
A minimum GMAT score of 630 (applicants with a GRE score, please check the GMAT equivalent of your GRE score using the GRE Comparison Tool for Business Schools). The test institutions should send the score report directly to us.
Candidates can apply while still preparing for the test and send the test results later (we need the test results in before 30 June 2017).  
*Part-time applicants can opt for the Intellectual Capacity Test (SHL). This test is a substitute for the GMAT or GRE test. The admissions office will provide you with further information and arrange the test with you. The test needs to be completed before 30 June 2017.
The Amsterdam Business School institutional codes for test centers: GMAT = 0500 / GRE = 6739
GRE Comparison Tool
GMAT Exam
English proficiency:
A minimum TOEFL of 100 or IELTS of 7.0 is required
You may be exempt from this requirement (1) if you are a native speaker of English; (2) if you have two years of international (and English spoken) professional work experience; (3) if you have a Bachelor's or Master's degree taught in English [Please note that your degree certificate or transcripts should mention that the language of instruction was English. If the language of instruction is not mentioned on the transcript or degree certificate, you will need to submit a letter from your higher education institute stating that the curriculum was completely taught in English]; (4) if you obtained a Dutch VWO high school diploma. Exemptions can only be confirmed once the MIF Admissions Committee has received and reviewed your full application file. 
Personal skills and qualities:
Evidence of analytical and conceptual skills, ambition and desire to strive for excellence, a proven capacity for hard work, and willingness to contribute to a highly diverse (in terms of nationalities and backgrounds) learning environment, drive, passion and confidence.
From above examples it can be noted that the basic requirements include, a bachelor's degree in business related courses, proficient in English language and GPA equivalent to a 7 out of 10 in the Dutch education system. If you failed your undergraduate exams, you have to present evidence of professional experience of not less than 2 years.