GG means both teams to score.NG means one team will score and another one will not or both teams will not score.
Example
Arsenal 2 Manchester United 1
The example above shows that the result ended in GG after both teams scored.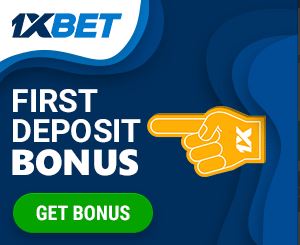 Another example
Arsenal 2 Manchester United 0(Only one team scored, Arsenal, meaning that GG was not valid but if you placed NG,you won)
Another example
Arsenal 0 Manchester United 0(none of the two teams scored, meaning that the result was NG)
Every betting site has this option of GG where you place a bet and win if both teams scored.GG mostly happen in high scoring games.NG is common in low scoring leagues like Egypt, Iran ,South Africa and Turkey.GG is common in places like Norway.Sweden,Switzerland and Netherlands.
If you want to bet with a site that gives you 200% welcome bonus,join 1XBET.To register,click on this link