There are several side hustles that can make you rich in Kenya. I like the idea that if you have a job, having a side hustle is paramount because it supplements your income.
A good number of rich Kenyans earn money through side hustles. It's evident that when you depend on salaries alone, your degree of progress is low. But you should carefully identify an ideal side hustle whose returns are handsome.
Here are the 21 side hustles that can make you rich in Kenya:
Blogging is not new to many Kenyans, but a good number does not believe that it pays. As a blogger, I will confidently say it's one of the best side hustles one can do when they intend to retire before age 40. For me, I retired at age 32 after blogging for nearly 8 years. I am assured of over Ksh800,000 every month from various sources of online income.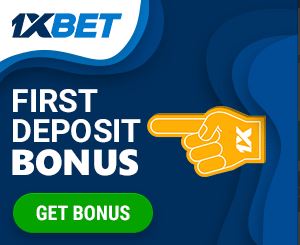 The cost of starting a blog in Kenya ranges from Ksh 5,000 to Ksh 15,000. Start by registering a domain name, buying hosting space and developing a WordPress website. All these things can be done by Skyhost Kenya. To get started,click here to visit Skyhost websie
On the website, chat with their representative to guide you on how to have your own website. The process will take less than 10 minutes.
Another good web hosting company where you'll get a free domain is Bluehost. If you need a .com domain name, get it free from Bluehost. To register your own domain,click on this link
After creating a website, start posting, create more than 20 posts then apply to start monetizing your traffic with AdSense. Joining AdSense is free.
Bet on football matches and jackpots
Though betting is a risk venture, it's worth taking.I know of a number of friends who've become millionaires courtesy of betting sites—they bet on jackpots.One of my friends won Ksh5.3 million last year and started a hardware,he is doing well.
You can also earn money daily by betting on multibets.Choose a site that offer good odds and regular bonuses.I sugges that you register with 22Bet,click here to register and earn 100% welcome bonus
While you continue with your full time job, create a YouTube channel and post videos there. YouTube is free for everyone as long as they have original and high quality videos. If your videos are entertaining or educating, you'll get organic traffic and followers that will generate income for you.
If you love travelling, take videos wherever you go and post on YouTube—the more videos you post, the more views you get.
Sell products on social media
While in office, spend some time on social media to sell products. Make sure you create and promote your pages in order to get enough followers that can buy your products. The moment you get more than 10,000 followers in each page, that's when you realize that you're running a successful business.
Some of the products to sell on social media include: Smartphones, televisions, shoes and clothes.
You might find yourself starting an online shop when your online business becomes successful.
Farming is also another good side hustle for someone with full time jobs. If you are living far from your home, plant crops that do not require a lot of supervision. You can plant bananas, sugarcane, avocado or mangoes.
If you work near your home, plant vegetables and fruits which need a lot of supervision.
Nowadays online taxi business does not involve a lot of supervision. As you work in your office, hire a driver for your business. The capital required is from Ks 400,000.
Companies like Uber pay up to Ksh60,000 per month. If your driver takes Ksh 30,000, you'll remain with more than Ksh20,000 as profit.
Kufuga kuku kienyeji ndio mambo yote, hazina kazi nyingi.the good thing is that chicken rearing does not require a lot of space—even a 50 by 50 compound is enough.Start with as low as 50 chicken and grow over time.They will take approximately 3 months to mature. One chicken will generate a profit of Ksh 300 to Ksh600.If you sell 200 chicken within 3 months, you'll earn over ksh50,000 in profits.
Become a Social media influencer
Not everyone working as social media influencer is jobless, some of them have full time jobs—they are just doing the social media work as side hustles. Grow your pages and start getting adverts and sponsored content from top brands in Kenya. Nowadays most companies spend a fortune to advertise on social media.
You can also venture into affiliate marketing. This is something that many Kenyans don't know that it's profitable. I am one of the few bloggers promoting companies through affiliate marketing. Initially, I was earning through AdSense but later shifted to affiliate marketing after learning that it pays better than AdSense. I started by earning nothing but at the moment I can boast of Ksh 1 million and above in revenues. Some of the companies I promote include:22Bet, Betway, Jumia, Kilimall,HostPinnacle,Bluehost,Kenya Website Experts and many more.The money from affiliate marketing is very sweet.
To start doing affiliate marketing, you have to own a website. Luckily, with as low as Ksh3,000, you have a new website in Kenya.I propose that you register your new domain name at HostPinnacle,click here to register
There are women who do cleaning services during weekends and earn extra coin from the job. This work is mostly done in Eastlands where cleaning services are on high demand. Some of them earn up to ksh10,000 per weekend. Even men do clean cars for people and get paid. There are people who prefer not to take their cars to car wash locations.
Data Analysis and academic writing
If you did statistics in college, there is no need of suffering with small salary, start offering data analysis services to university and college students. There are thousands of Kenyans who are too lazy to do projects and academic proposals, something you can do and earn over Ksh 20,000 per project.
Alternatively, register with available academic writing companies and earn per page. For the past 10 years academic writing has been the main hustle for many jobless graduates. Some graduates earn as high as Ksh 900,000 per month.
Enroll for a short cake baking course such that during weekend, you will be baking cakes and delivering to your clients. Birthday parties, graduation ceremonies are some of the events where cakes are needed in plenty. Moreover, nowadays people prefer cakes to bread.
Several blogs in Kenya will pay you to create content. Guest Posting is a popular online earning venture worldwide and as many blogs get created as the demand of bloggers increase. Some blogs pay up to Ksh20,000 for every single blog post.
The demand for catering services is fast rising. People need chairs, tents and food for various occasions. Nowadays nobody wants to get tired when they are hosting hundreds of visitors. I can assure you that you'll be earning over Ksh20,000 every weekend by just offering catering services.
Selling real estate property
Create a website for listing real estate property. You should also own Facebook pages where you list available property. Companies will pay you commissions for each sale you make. You can do this work during your free time.
Every day there are people moving from one location to the other, especially within Nairobi. Others are simply sending luggage to other towns. Since movement of people has been limited, movers companies are eating with a big spoon. There is still new space for new companies. Grasp this opportunity and become a millionaire within a short time.
Storing luggage for people in major towns
Another area which has not been fully exploited involves storing luggage for people in urban areas. You find that someone has landed in Nairobi with a lot of luggage but has no place to store them temporarily. Hire a room where you'll store such luggage and get paid.
Offer loans to your peers
There are people who will take loans and return with interest. But if you decide to lend money, choose people you trust that they can pay back. Your friends, workmates and family members are among the people to loan your cash.
Invest in Unit Trusts and Fixed deposit account.
Personally, Unit Trusts have helped me earn money every month. I invested Ksh 1 million in one of the insurance companies and every month, they send at least Ksh15,000 to me through MPESA.It's like they are doing business for me.
There is no risk when investing money in Unit Trusts.
Alternatively, save in fixed deposit accounts and earn interest annually, or even after every three months.
Forex Trading is risky but something you can try especially if you like making money online. If it works for you, well and good and if it fails to work, you'll have learnt a lesson.
Towns like Nakuru,Mombasa and Kisumu are the best where you can sell clean bottled water. You just treat the water cheaply and sell to residents, making over 100% in profits.