Bachelor of Pharmacy is one of the hot cake courses in South Africa, it's offered in more than 30 universities. To be admitted to specific university, you have to meet minimum admission requirements.
Below are admission requirements for the course to specific universities in South Africa:
University of Witwatersrand Bachelor of Pharmacy Admission Requirements
English Home OR First Additional Language
Level 5
Mathematics
Level 5
Life Sciences AND/OR Physical Science
Level 5
The Faculty of Health Sciences uses a composite index score to guide applicant selection. This includes:
Your matric academic results for five subjects: English, Mathematics, Physical Science/Life Sciences, and the best two other subjects. We consider the percentage achieved, not the symbol.
National Benchmark Test (NBT) scores
All applicants must write the NBT.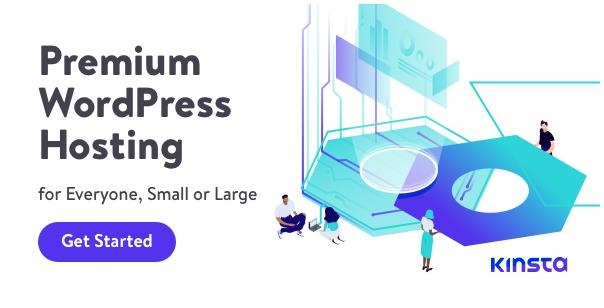 Website link: https://www.wits.ac.za/course-finder/undergraduate/health/pharmacy/
Rhodes University Bachelor of Pharmacy Admission Requirements
The BPharm degree is registered on the NQF as a level 8 qualification.
Candidates shall not be admitted to the degree unless they have attended approved courses for at least four years subsequent to their first registration as a matriculated student.
Normally candidates shall not be admitted to the courses for the degree of Bachelor of Pharmacy unless they have:
2.1 obtained either the National Senior Certificate with Bachelor status, or obtained a matric exemption certificate from the Board.
2.2 obtained at least a rating of 6 for Mathematics, Life Sciences and Physical Sciences to receive a firm offer.
2.3 Mathematical Literacy will not be considered.
2.4 if a candidate has 45 points and above they may receive a firm offer, if between 35 and 44 points then admission will be at the Dean's Discretion. Normally candidates who have 34 points or less are likely to be rejected.
2.5 candidates who have obtained a matric exemption of the Joint Matriculation Board must normally have obtained at least a D symbol in Mathematics, Physical Science and Biology on the Higher Grade.
Candidates shall not be admitted to the degree of BPharm unless they have:
3.1 obtained credit in all courses of the following curriculum: (with the consent of the Board of the Faculty, courses may be taken in years other than those specified);
3.2 candidates who have obtained at least a rating of 5 in Computer Science in the National Senior Certificate or a pass in Computer Science deemed to be the equivalent of the above in another examination, may be permitted to take Computer Science 101 instead of Computer Science 1L;
3.3 obtained credit in electives chosen, with the approval of the Dean of the Faculty, from the electives listed under Rule P.9 or other courses approved by the Senate for this purpose;
Website link: https://www.ru.ac.za/pharmacy/studying/undergraduate/admissionrequirements/
Northern West University Bachelor of Pharmacy Admission Requirements
National Senior Certificate with university entrance;
Mathematics level 5 (60-69%)
Physical Science level 5 (60-69%);
A minimum APS-score of 30
Language requirement: A pass mark of 50-59%(level 4) in the language of teaching and learning concerning home language or first additional language level.
Website link: http://health-sciences.nwu.ac.za/pharmacy/study-pharmacy
University of Cape Town Bachelor of Pharmacy Admission Requirements
Eligibility for admission
The admission requirements differ depending on what you want to study. The criteria for certificate courses, diplomas and degrees is listed below:
Undergraduate Certificate Study
To confirm eligibility for admission to undergraduate certificate study, applicants must consult the Admissions Office or the faculty concerned.
Undergraduate Diploma Study
The minimum requirement for admission to undergraduate diploma study is a National Senior Certificate (NSC) as certified by Umalusi with an achievement rating of 3 (Moderate Achievement, 40-49%) or better in 4 recognised NSC 20-credit subjects.
Minimum language proficiency
All applicants must have attained a certain level of proficiency in English and are required to submit evidence of this, as outlined below, as part of their application to study.
South African Senior Certificate undergraduate applicants
South African Senior Certificate undergraduate applicants to UCT must have achieved a pass of 40% or more on the Higher Grade in English (First or Second Language) at Senior Certificate level.
South African NSC undergraduate applicants
South African NSC undergraduate applicants to UCT, must have achieved a rating of 2 (Elementary Achievement, 30-40%) or better at Home Language or First Additional Language level.
Applicants holding non-South African school-leaving certificates
For further information on the IELTS and TOEFL exams, please contact the UCT English Language Centre.
Calculating Admissions Points Score (APS)
The percentages achieved in National Senior Certificate examinations (preliminary and final examinations) will be allocated an admission score equal to that percentage.
The sum of 6 subjects, excluding Life Orientation, but including English and any required subject(s) for the relevant programme, is considered when deciding on admission. For example, for a given programme where Maths and Physical Sciences are required, we will take scores for English, Maths, Physical Sciences and the next best 3 subjects other than Life Orientation to compute the NSC score towards the APS.
Results below 40% for any subject do not attract a score.
Website link: http://www.students.uct.ac.za/students/applications/admission-requirements/eligibility
Stellenbosch University Bachelor of Pharmacy Admission Requirements
To study at Stellenbosch University you are required to:
South African school system: Have obtained a National Senior Certificate (NSC) as certified by Umalusi with admission to Bachelor's degree studies, which means that you must obtain a mark of at least 50% in each of four school subjects.
International school system: Final school results from International Curriculum (Cambridge International, International Baccalaureate, etc.), including School of Tomorrow. Click here for the minimum requirements for international curriculums. (A-levels, AS-levels, IB diploma and GCSE/IGCSE/O-levels)
Have written the National Benchmark Tests (NBTs). Please note that when you apply for a programme in the faculty of Law and of Medicine and Health Sciences, the NBT's need to be written before 30 June if you want to be considered for selection.
Also meet further requirements specific to the programme(s) of your choice as set out in the programme outlines under the various faculties
Website link: http://www.sun.ac.za/english/maties/admissions/requirements
University of South Africa
Unisa general admission requirements
Your admission to Unisa is dependent on you meeting the specific admission requirements for your chosen qualification. If you don't meet these requirements, you may want to consider alternative qualifications. Click here to visit the qualifications page for undergraduate qualifications.
Students who completed Grade 12 at the ACE (Accelerated Christian Education) School of Tomorrow may no longer be accepted at Unisa.
Some Unisa qualifications have limited spaces available. Meeting the general and / specific admission requirements for a qualification does not guarantee that you will be offered a space for the 2020 academic year.
Website link: https://www.unisa.ac.za/sites/corporate/default/Apply-for-admission/Undergraduate-qualifications/Qualifications/General-admission-requirements