Kinsta is one of the best WordPress Hosting providers in the world. It offers Managed WordPress Hosting services for small, medium and high traffic websites. Traffic is the one that determines the amount of money you'll pay for hosting. The company's cheapest package costs $35 per month and the most expensive goes for $1,650 monthly. To learn more about the features,follow this link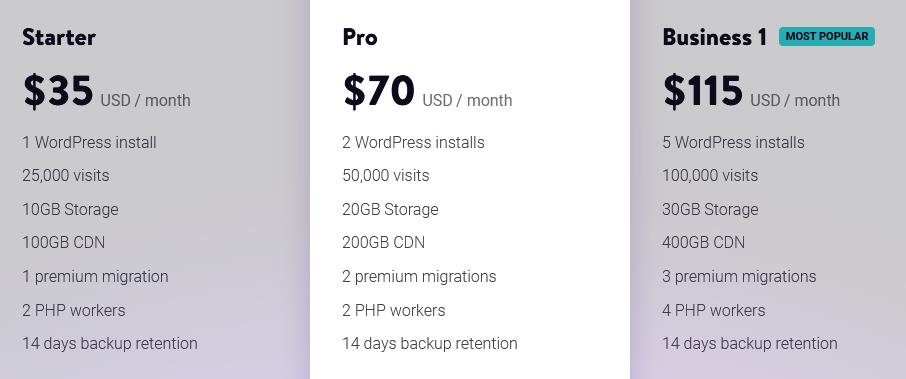 KINSTA PLANS, PRICING, TRAFFIC AND FEATURES
Starter plan($35 per month)
The Starter plan is suitable for new WordPress sites,those sites which get 25k visitors per month.There is no need of buying a more advanced plan when resources to be consumed are low.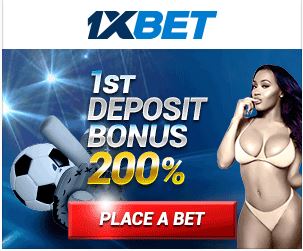 Features: 10GB Storage, 1 WordPress Install,1 premium migration, 2PHP workers,14 days backup retention,100GB CDN.The total number of visits it can handle are 25,000 per month, but there is allowance of purchasing additional traffic to sustain your blog's needs.
To get started,click here to visit Kinsta website and select the plan
Pro($70 per month)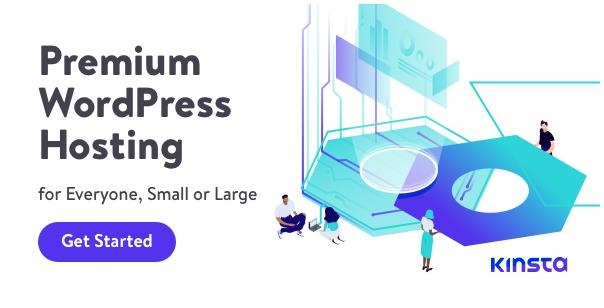 Pro is one of the most popular plans in Kinsta,it costs $70 per month. This plan handles up to 50,000 visits per month.It comes with 2PHP workers,2 WordPress Installs,20GB Storage,200GB CDN,2 premium migrations,2PHP workers, and 14 days backup retention.
Business 1($115 per month)
Business 1 is the most popular plan at Kinsta,it costs $115 per month. The plan allows you to install 5 WordPress domains. Up to 100,000 visitors can be sustained per month. Other features include:30GB storage,400GB CDN,3Premium migrations and 14 days backup retention.
More than 80% of websites in the world receive 0-100k visitors per month, which explains why Business1 plan is the most popular.
All customers are allowed to purchase the plan monthly or annually.If you opt for annual purchase, you will get a discount of two months. To purchase the plan,follow this link
Business 2($225 per month)
Initially, Business 2 was costing $200 until the year 2022 when the price was increased to $225.Business 2 plan sustains up to 250,000 visits. It comes with 10 WordPress Installs,40GB Storage,600GB CDN,3 premium migrations,4PHP workers and 14 days backup retention.
Business 3($340 per month)
The plan is suitable for heavy traffic sites.It handles up to 400,000 visits per month.It provides for 20 WordPress Installs,50 GB storage,800GB CDN,3 premium migrations,6 PHP workers and 20 days backup retention.
Business 4 ($450 per month)
You will get 40 WordPress Installs, 600,000 monthly visits,60GB storage,1200GB CDN,4 premium migrations,6PHP workers,20 days backup retention.
Enterprise 1($675 per month)
60 WordPress installs are allowed, your site will be allocated 100GB storage,1,000,000 visits per month,2000GB CDN,2 Premium migrations,8 PHP workers,30 days backup retention. All these will come with a cost of $675 per month.
Enterprise 2($1000 per month)
This one is for heavy traffic too.If your site gets over 1 million visits per month, consider hosting it at Kinsta with Enterprise 2.The plan provides 80 WordPress Installs,1,500,000 visits,150GB storage,3000GB CDN,5 premium migrations,10PHP workers and 30 days backup retention.
Enterprise 3($1,350 per month)
Enterprise 3 is ideal for sites receiving up to 2 million visitors per month. With 2 million visitors, AdSense can pay you more than $4000 which is enough to pay for hosting. Features of the plan include:120 WordPress installs,2,000,000 visits,200GB Storage,4000GB CDN,5 premium migrations,12 PHP workers,3 days backup retention.
Enterprise 4($1,650)
This package costs $1,650 per month and it's the most expensive. Websites receiving up to 2.5 million visits are hosted in this plan.
Features:150 WordPress Installs,2,500,000 visits,250GB storage,6000GB CDN,5 premium migrations,14 PHP workers,30 days backup retention.
To choose one of the plans,visit Kinsta website through this link
Kinsta has the option of buying a hosting plan for 1 month or annually. Selecting annual payment is cheaper because it gives you a discount of two months.
Kinsta's server resources are scalable.If your website exhausts its allocated traffic,you are allowed to buy more traffic.The cost of 1000 visits is $1.You can also add disk space which costs $2 per GB.
Kinsta payment methods
Kinsta accepts credit and debit cards with Visa, Mastercard (including Maestro), Discover, and American Express logos. They also accept wire transfers and ACH for annual subscriptions.
To host your site at Kinsta,first visit the company's website and create a free account,then select your preferred plan.To do all this,follow this link to visit Kinsta's website