The year 2020 was not good for many careers because of the Covid-19, the year 2021 might be as well the same unless positive cases drop drastically. Some careers pay as high as Ksh 3 million per month especially for senior managers in specific industries. Unfortunately, there are jobs which pay as little as Ksh10,000 per month.
Here is a list of highest paying jobs in Kenya 2021:
If you get into politics and win a seat, your life won't be the same again. Members of Parliament earn Ksh1.2 million per month, Senators and Governors earn over Ksh1.4 million every month while MCAs pocket a minimum of Ksh400,000 per month.
If you look at the list of richest people in Kenya, politicians dominate, followed by former Parastatal heads.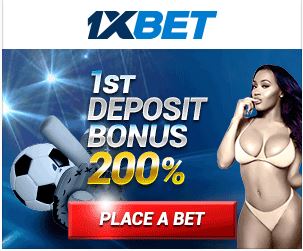 There is no single medical doctor who is jobless in Kenya. Interestingly, all employed doctors earn more than Ksh150,000 per month. Those who are fortunate to secure employment in private hospitals like The Karen Hospital, Aga Khan, Nairobi Hospital, The Mater Hospital and Getrude's Children's Hospital earn upwards of Ksh300,000 per month.
Software Engineers working for companies like Safaricom, Airtel,IBM,Google and several top IT companies take home more than Ksh 250,000 each.Safaricom pays its top Software Engineers more than Ksh500,000 every month.
Even if a Software Engineer isn't employed, they can make handsome income through self-employment.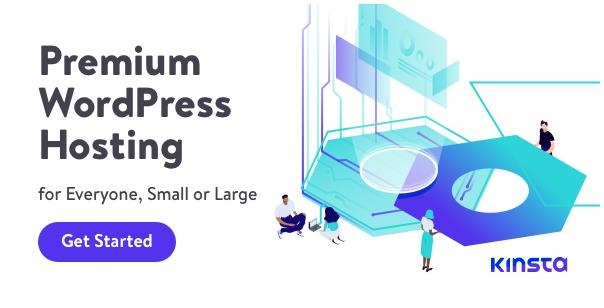 KDF is also another area which pays well. If you get a chance to join KDF, please do. There is no KDF officer that earns less than Ksh70,000 per month. In addition to salary, the food in the barracks is subsidized.
Pharmacists are on high demand from 2020 because of the outbreak of Covid-19. Anyone pursuing Pharmacy in college should be assured of employment once they complete their education.
Pharmacists working for leading hospitals in Kenya earn at least Ksh150,000 per month. It's almost impossible to earn less than Ksh100,000 with a degree in Pharmacy.
Despite the lockdown and everything associated with Corona virus, lawyers never ceased to work. It's obvious law is among the best paying jobs in Kenya. However, lawyers who have just graduated must gain experience of more than 5 years to start earning decent income. Top lawyers in the country charge more than Ksh10 million from each client they present in court.
If you get a jobs with a government parastatal, you'll earn more than Ksh 100,000 per month especially if you're a graduate. Some of the highest government parastatals include:
KRA
Central Bank of Kenya
KenGen
Kenya Power
IRA
RBA
NSIS
EACC
Kenya Pipeline Company
NTSA
KBS
KCAA
KAA
KQ
Make sure you aim at getting a job with Class A parastatals—they are the best paying parastatals in Kenya.
Auditors are also well renumerated. Apart from the salaries they earn, they are also entitled to huge allowances and perdiem. Also, those working for leading Audit firms like KPMG, Deloitte and PWC earn over Ksh120,000 per month.
Generally, experienced auditors in Kenya earn upwards of Ksh 100,000 per month plus allowances.
Only the lucky few manage to secure employment with NGOs.Even someone employed as a driver in an NGO earns more than a high school teacher. Some of the best NGOs to work for include AMREF, ICRAF, Kemri, ILRI,Plan International, Care and World Vision. But it's extremely hard to secure employment in an NGO.
For graduates who are lucky to secure employment in an NGO,they can earn upwards of Ksh150,000 per month.
Anybody in Kenya would love to work for United Nations because the salaries paid by the organization are crazy. Imagine a secretary earns more than Ksh 250,000 per month and the money is tax free.
With a university degree and at least 5 years' experience, you'll earn over Ksh 500,000 per month at UN.
Another jobs that's exciting Kenyans is blogging. If you're passionate enough to write resourceful articles, become a blogger. You only need a capital of Ksh10,000-Ksh20,000 to start a blog.You can register a domain name and buy hosting space for less than Ksh10,000 from Bluehost.To acquire your domain, click on this link to visit Bluehost website
Top bloggers earn more than Ksh300,000 per month. With a monthly traffic of more than 1 million views per month, you'll make at least Ksh140,000 per month. Bloggers earn money through MGID, AdSense, sponsored content and paid banner advertisements.
Social media influencers are earning crazy money. Those with millions of followers on Facebook, Twitter and Instagram charge over Ksh50,000 per post. In a month, a top influencer earns over Ksh1 million.
To become an Influencer, you need absolutely no capital.
Senior Accountants and Managers earn decent pay in Kenya. As long as one possesses a degree, professional course and more than 5 years' experience, he is assured of earning above Ksh100,000.
Recently, a list of highest CEOs in Kenya was released, Kenyans were shocked. At least 10 CEOs earn more than Ksh10 million per month.
Regardless of the organization you work for, being a CEO will reward you handsomely. The average monthly pay of a CEO in Kenya is Ksh600,000