There are a couple of jobs in Kenya which are regarded as the worst paying jobs in the country. Some of them pay as little as Ksh 10,000. Even those employed on permanent basis earn as low as Ksh15,000 per month.
If you are looking for a job opportunity in Kenya, please avoid the following jobs—they are among the worst paying jobs in the country:
Police Officer
Supermarket Cashier
Watchman
Waiters
Maids
Messenger
Primary School Teacher
Front Office jobs
Customer Service Jobs
Insurance Financial Advisors
Bank Sales Executives
Mjengo
Supermarket attendant
Sacco Cashiers
Bar Maid
Gardener
Shop attendants
Loaders
Working for companies owned by Indians
Police Officer
Police Officers earn between Ksh20,000 and Ksh50,000 per month. Without corruption, no police officer could progress in life.
New police recruits take home less than Ksh20,000 per month. Even the most experienced ones pocket less than Ksh 100,000.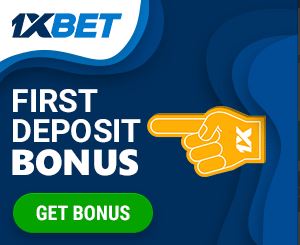 The average salary of a supermarket cashier is Ksh 25,000. There are some supermarkets which pay as low as Ksh10,000 per month. Someone lucky to work with supermarkets like Carrefour can take home upwards of Ksh 40,000 but generally, salaries are low.
Watchmen are mostly individuals who did not progress past high school, they are paid peanuts. Security firms source workers from the village whom they pay as little as Ksh6,000 per month. Even the most established security firms like G4S and KK Security don't pay more than Ksh20,000 unless someone is a supervisor or manager.
If you want to become a watchman, be ready to earn less than Ksh20,000 per month.
Waiters are also the most underpaid workers in Kenya. Most hotels pay Ksh10,000 to Ksh20,000 per month. It's only in 5-star hotels where waiters will earn more than Ksh50,000.
Those working with small hotels earn between Ksh7,000 and Ksh 20,000 per month.
Nairobi is the only town where a maid can earn more than Ksh 7,000 but in all other towns,house girls earn less than Ksh6,000 per month. Maids are the lowest paid workers in Kenya. Ironically, they are the most overworked Kenyans.
There are some primary school teachers who earn even less than Ksh5,000 per month especially those employed by BOG. For those working for the government, their monthly salary is between Ksh 12,000 and Ksh 25,000 per month. It's hard to find a primary school teacher earning more than Ksh 40,000 per month unless it's the Headmaster.
Anybody working as a messenger will earn less than Ksh10,000, unless they get a loophole where they get money from.This is not work you can do to feed your family.
Front Office workers are underpaid in Kenya.Those smiling ladies who welcome you in offices earn Ksh10,000 to Ksh40,000 per month.The average pay for a front office personnel in Kenya is just Ksh20,000.
No matter the number of degrees you possess, if you are front office personnel, you'll never earn more than Ksh100,000 per month.
Working for Indian owned companies
Indians love to maximize profits and minimize expenses. If you get employed by one, you'll be overworked and underpaid. Nobody is happy while working for Indians in Kenya.
Insurance Financial Advisors
Insurance Financial Advisors are those individuals who sell policies. They aren't well renumerated. Almost every insurance company pays commissions only—no retainer.
This is one of the hardest jobs to do in Kenya.
Banks pay a retainer which is terminated after some time, thereafter you are paid commissions on sale. Most banks pay a retainer of Ksh10,000 only.
Construction workers are underpaid yet overworked. The work is also not guaranteed.
A Mjengo guy is paid Ksh400 to Ksh1,000 per day and they work for more than 12 hours per day.