There are several steps to follow when you want to create a blog and start making money online in Kenya. This article is particularly important for people who have never owned a blog before and would like to register one and start making money online.
A blog needs four things in order to be successful:
A domain name
A Website
Web hosting space
How to make money
Most people don't know how to go about this because they are not IT experts. First, I will list the best web hosting companies which will register a domain for you, host your website and design a website of any kind.
To register a domain name and buy hosting space, here are the best companies to approach in Kenya: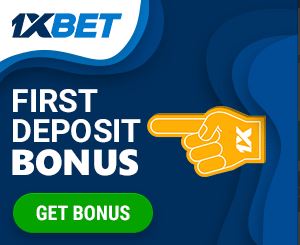 Kenya Website Experts is the best Web hosting company in Kenya. To register a domain name, you need Ksh400,to buy hosting services, you need Ksh 2,100 per year. You will also pay Ksh 10,000 to Ksh20,000 for web design services. In total, you will require a capital of Ksh20,000 to start a blog in Kenya. To register a domain name and acquire hosting space from Kenya Website Experts,click on this link
The good thing about this company is that they will develop a website for you for less than a week. Their services are also excellent.
The second best web hosting company in Kenya is HostPinnacle. This one is cheaper than Kenya Website Experts and it offers similar services that any established web hosting company in Kenya. To buy a domain name and hosting space, you'll spend less than Ksh2,000. The company will also offer web design services. In total, you'll spend Ksh15,000 for domain name, web hosting and web design services. To contact HostPinnacle, click on this link
Bluehost is an international Web Hosting company, it's ideal for bloggers who want to develop high traffic websites. Instead of joining Kenya Website Experts or HostPinnacle and later transfer your sites to Bluehost, it's better to join Bluehost one and for all. The hosting company will charge you Ksh50,000 per year for domain registration and web hosting services. To create a free account,click on this link
At least, one of the three web hosting companies will provide excellent web hosting services.
Once the website is done, you need a Premium WordPress theme which is obtained from Themeforest—Free WordPress Themes are not SEO friendly. To get one,follow this link
Your blog will be alive in one week's time especially if you engage HostPinnacle, you'll spend a maximum of Ksh20,000.
How to make money from your blog
You can't operate a blog without making money from it.The main aim of creating a blog is to inform your audience and in the process make some money. One of the most common ways of making money is through AdSense. This is a platform owned by Google. Before thinking of any other way to generate income, first try to register with AdSense. But you should ensure that your blog meets the following conditions:
–Each article should have more than 500 words
—Your blog should not contain adult content
—Your blog should be at least 3 weeks' old before applying for AdSense
—Use original images
—You should write high quality articles
–Health niche sites are not approved by AdSense
–You should not be receiving fake traffic or traffic from untrustworthy sources.
–Use a premium WordPress Theme
After meeting these conditions, then apply for monetization. AdSense will take up to 48 hours to approve or reject your site.In case it's rejected, wait for another two –four weeks to re-apply. Your application may be rejected as many times as possible but finally, it will be approved.
MGID is another source of making money online. In case your AdSense application is not approved, apply for monetization from MGID.To apply,click on this link
As long as your website gets at least 3,000 daily visitors, it will be approved. MGID approves even sites with 10,000 visitors per month as long as the traffic is consistent. If you run a site that offers content on sports, entertainment, news and politics, MGID will be ideal for you.
Content.ad is also a popular money making platform for many Kenyan bloggers. This one approves sites with even low quality content. If your website has some adult content, you can apply and get approved by content.ad.
Taboola approves sites with over 500,000 monthly page views. Only high traffic websites are approved. If your site is already using AdSense, you can apply for Taboola and place it below the posts.
Affiliate marketing is ideal for niche blogs. I am one of the many Kenyans who are monetizing with affiliate programs. The most popular affiliate program in Kenya is Jumia followed by 22Bet.If you own a blog that receives most of its traffic from Kenya and Nigeria, register for 22Bet affiliate program.To do so,click on this link
22Bet pays 25%-45% of the money your customers lose. You can make even more than Ksh1 million per month from 22Bet.
You should also create a niche blog, specifically for reviewing gadgets like electronics and smartphones. Jumia pays 2% to 13% per sale depending on the type of product sold.
Affiliate marketing only pays when you know how to market products.
Direct banner advertisements
You can also make money from direct advertisements. If a company finds your site useful and relevant to their products, it will request you to place a banner on your site, then pay you on weekly, monthly, annually or any other period you agree to work together. Direct banner advertisements only come when you have a high quality blog that will bring value to the advertiser.
Of all the money making strategies, I like sponsored articles. One of my blogs charge up to Ksh100,000 per sponsored article. Sometimes I can make more than Ksh500,000 in a month from sponsored articles alone.
In order to get sponsored articles, your site should have high SEO score, high quality traffic, preferably organic, and high quality content. A new blog rarely attracts sponsored articles.
You can decide to sell your own products, like land, houses, smartphones, shoes, courses and academic reading materials.