Webmasters and publishers are wholly responsible for protecting their Google AdSense accounts from click fraud and invalid clicks. In the past, many website owners were found clicking ads on their websites either directly or through their networks. Google identified such frauds and started penalizing the sites. This is the reason it is again said that webmasters and publishers are responsible for protecting click fraud and invalid clicks.
Google AdSense Click Fraud
As a webmaster and publisher, Google AdSense holds you responsible for protecting the interests of the AdSense advertisers who display ads on your website or blog.
Publishers who fail to adequately protect their Google AdSense account, may find themselves on the end of an account disabling notice if they fall victim to click fraud, or worse, a concerted click bomb attack. (That's when someone tries to inflate advertiser costs, or get you banned from AdSense, by constantly clicking on your ads, manually or with automated software.)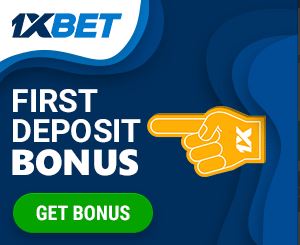 Google AdSense Click Bomb Attacks
The rumor on webmaster forums is that Google AdSense is developing automatic protection systems to prevent click fraud and click bombing. Until then, webmasters and publishers should protect their Google AdSense accounts from click fraud and click bomb attacks:
Carefully monitor your Google AdSense account and website logs for any unusual click activity. Install StatCounter and Google Analytics, both free to use, to allow you to identify any strange behaviors on your site, such as a massive increase in ad clicks or a through-the-ceiling click through rate. StatCounter displays the IP address of visitors so you can easily identify the source of the click attack although, of course, the attack may have been mounted through an anonymous proxy to mask the true location of the click bomber.
Use the "Allowed Sites" option in Google AdSense. Place all your website and blog addresses under "Allowed Sites". This prevents an attacker from using your code on other pages and clicking away. If you suspect click bombing of any of your sites you can move them out of the "allowed" list. This protects your account and your advertisers because the clicks will not be counted.
Inform Google Google AdSense of the problem as soon as you can, providing them with your traffic stats and the measures you have taken to prevent the attack.
Use ".htaccess" server commands to block certain IP addresses or anonymous proxies from accessing your sites. This protocol works on all apache-based servers. You should be able to set up htaccess blocking through your host's web content management system, or by uploading the htaccess file direct to your site root folder through FTP (File Transfer Protocol.)
How the Google Adsense Programme Earns Revenue
When someone creates content through a blog or web page via a web hosting service, a great opportunity for making money online is available, and this does not necessarily involve selling anything. By the simple click of a button, the website or blog can be monetized. There is a couple of more combinations to make money like number of views or number of impressions.
Make Money with Google by Monetizing a Website
In order to make a website or blog make money, the webmaster may choose to display adverts alongside his web content. Each advert, known as an "ad unit," may earn the webmaster revenue when a visitor clicks upon the ad, known as "ad clicks." This is like a casino bonus to earn some extra.
The webmaster must first open an Adsense account with Google. By reading Google's tutorials, the webmaster will learn how Adsense works. But put simply, Google's Adsense programme will:
Display adverts alongside the web content
By using the appropriate keyword usage within the web content, contextual adverts will be generated by Google. In other words, if the website is about holidays, the Adsense adverts will be about holidays
When someone clicks on an ad unit, the webmaster gets paid a commission via Google.
How Adsense Revenue are Earned
A web page is like a shop window and the webmaster is the shopkeeper. Adsense is rather like the adverts displayed on the shop window. When someone takes sufficient interest in an advert to make a query or "click" on the advert, the webmaster or shopkeeper gets paid a commission.
Maximizing Adsense Earnings
The design of the webpage is of paramount importance to make it a pleasurable experience for visitors. Google's Adsense programme allows the webmaster to format the Adsense codes in the desired format. This can be done by copying and pasting chosen HTML codes from Google's Adsense program. Displaying ads on a web page can be managed by the following choices available to the webmaster:
The number of Adsense adverts displayed within each block, which may be one, two or several
The shape of each Adsense block, for example in a banner or skyscraper
The placement of the ads on the webpage, for example, top, bottom, left or right of the page
The color palette of the adverts
Borders
Whether the ad units contain text, images or both
How to Maximize Adsense
How the placement of ad units, color and appearance affects revenue is an exact science, and many webmasters differ in opinion. Some believe that ads units must stand out on the page, others believe that they should blend in. Making them as visible as possible is obviously desirable, but the ads should not be obtrusive.
The best way to find out which format is best is experimentation. Google's analytics is a useful tool for those wishing to view the traffic and average length of time each visitor spends upon each web page.
How Adsense Makes Money Online
Those who have web space have a great opportunity to make revenue by displaying adverts alongside the web content in the form of Google's Adsense. Each time a visitor clicks on an ad, the webmaster earns Adsense revenue. The webmaster must first open an Adsense account with Google and read the tutorials.