Falasha Associates Consulting is a startup growing Human Resource Consultancy firm in Kenya with a focus on providing small and medium business with human resource advisory.
Are you an entrepreneurial person looking for an opportunity to grow a highly rewarding career in recruitment sector?
Are you a highly dependable person with a desire to establish an independent career path and take complete charge of your growth?
If you answered yes, we are looking for you!!!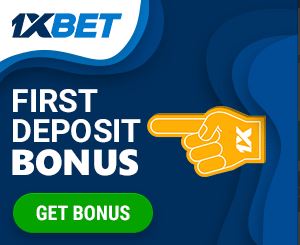 ABOUT THE ROLE:
We're constantly working to improve the efficiency of our processes and in return create one of the most generous systems that not only rewards our Consultants, but also puts them on the fast path to achieve limitless growth. We're re-designing the business to enable our consultants to work flexibly wherever they may be in Africa.
Junior Human Resource Management Consultants will work independently and flexibly to source for recruiting assignments and generate paying leads. The Consultants will get one of the most attractive and rewarding schemes, allowing them to participate in monthly profit-share to grow their own income.
POSITIONS ARE BASED IN: Nairobi, Mombasa, Eldoret, Nakuru, Kisumu, Meru, Nanyuki, Thika, Garissa, Marsabit, Machakos, Muranga, Kiambu, Nyeri, Embu, Narok, Kisii, Isiolo, Kericho, and Naivasha.
POSITION REPORTS TO: The Director, Recruitment and Business Development.
DUTIES AND RESPONSIBILITIES:
Cold calling' companies and visiting them to generate new business
Getting vacancy details from employers
Posting open opportunities to various job boards
Shortlisting candidates and carrying out interviews
Conducting background checks on selected candidates
Write interview reports and submit to recruiting clients
Matching candidates to jobs to build a pool of potential applicants
You'll be required to actively participate in business development and relationship building with the clients and partners.
QUALIFICATIONS:
Fresh Diploma or Degree graduates in Human Resources, Marketing, Communication, or Public Relations
Excellent communication and 'people' skills
A confident, positive and can do attitude
The ability to work under pressure and meet targets
Ability to work well in a team
Advanced report writing skills
Good presentation and pitching skills
Highly motivated and target driven individual
Excellent selling, communication and negotiation skills
Prioritizing, time management and organizational skills
Candidates with an already established leads will have an outright advantage.
WHAT WE OFFER:
As an Independent Entrepreneur, you'll earn 40% of total revenue generated through marketing efforts, your referrals, and networks
Your commission shall be payable monthly based on the successful paid-up recruiting assignments
Consultants who take part in interviews at their free time will earn additional of 10% in commissions.
Junior Human Resource Consultants will get only activity-based commission and no salary, retainer or reimbursements will be offered
Airtime shall be provided for calling potential clients
You can work flexibly as you desire as long as you meet the minimum sales threshold.
IMPORTANT: This is highly vetted role and only those who strictly meet the criteria and with a strong performance record and drive will be considered.
HOW TO APPLY
Interested and qualified professionals should apply submit their CV to: [email protected] to reach us on or before 1st March, 2020.
Indicate the town of interest in the title of your application.
Only shortlisted candidates will be contacted.
FALASHA is an equal opportunity employer.