Mico University in Jamaica offers undergraduate and post graduate programs as listed below
FACULTY OF EDUCATION
PROGRAMMES OFFERED
B.Ed. Primary Education & Early Childhood Education
B.Ed. School Management and Leadership
B.Ed. Special Education
B.Ed. Physical Education
DETAILS ABOUT EACH COURSE OFFERED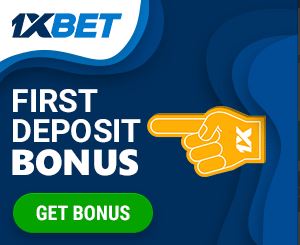 Requirements and accreditation
B.Ed Primary Education

Have 5 CXC subjects including English Language A, Mathematics and Science at the General Proficiency Level grades 1, 2 or 3 or their equivalent; in addition to 2 CAPE Unit 1 subjects.
Students without Mathematics can access the programme but they will have to complete the University course – Mathematics 101. These students are also expected to do a psychometric test which is prepared and administered by the College.
Candidates should satisfy any of the following requirements:-
Post Diploma Primary Education
All students opting to do the post diploma programme should have a teachers' diploma or certificate. This programme lasts for eighteen months. This programme is offered on a full-time and part-time basis.
B.Ed Early Childhood Education
Candidates should satisfy any of the following requirements:-
4 – YEAR PROGRAMME
Have 5 CXC subjects (General Proficiency Grades 1, 2 or 3 or their equivalent) including:

English Language
Mathematics
One Social Science
One Science
In addition to 2 CAPE Unit 1 subject

Successful completion of The Two Year Pre-University College Early Childhood Education Programme.
Mature entry-Minimum of five years experience (Portfolio and Interview)
2 – YEAR PROGRAMME (Post Diploma Degree)
Teachers' diploma for entry to the two year programme
B.Ed School Management and Leadership
B.Ed Special Education
ENTRY REQUIREMENTS
Five (5) GCE/CXC subjects including Mathematics, English, and a Science subject, preferably Biology/Human and Social Biology or Anatomy (Diploma or Degree)
OR A Diploma in Special Education with a minimum credit. (Start in year 2 of Degree)
OR A Diploma in Regular Education (Start in year 1 of Degree)
B.Ed Physical Education
Entry Requirements/Pre-requisites
Candidates are required to have (5) subjects at CXC/GCE O' Level including CAPE 1& II. Pass in Physical Education or its equivalent.
FACULTY OF SCIENCE AND TECHNOLOGY
Ed. Computer Science
Ed.  Computer Science
Ed in Geography and Environmental Studies
Ed. in Industrial Technology Education
Ed. Secondary specialization Computer Science
Ed. Secondary specialization Industrial Technology
Ed. Secondary specialization Geography and Environmental Studies
Ed. Science and Technology
BA Arts in Education
BA Business Studies
BA Guidance and Counselling
BA Language &Literacy
BA Language and Literature
BA Library and Information Studies
BA Social Studies
MASTERS PROGRAMS
Executive Master in Education (EMEM)
Sc. Counselling & Social Work
Ed in Spe Ed
Masters of Arts in Teaching (MAT)
Master of Science in School Counselling and Social Work
Master of Education in Special Education
Executive Masters in Educational Management (EMEM)
Some of the best university courses offered at Mico University include               B.Ed. Primary Education & Early Childhood Education,bachelor of computer science and master of business administration.
It is always advisable to choose a university to study carefully, fortunately Mico University is one of the best universities in Jamaica.