The following is a list of names for Senior Management Team at Mwananchi Group
Thomas Hintze
Group Chief Executive Officer
Thomas joins Wananchi Group Kenya Limited from UPC Austria, a Liberty Global company, where he was Chairman and CEO for 14 years. His extensive experience in senior executive roles within the Telecommunications, Media and Technology industry will be invaluable in steering Wananchi Group Kenya Limited to the next level.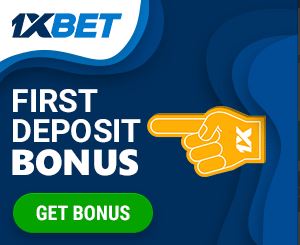 Thomas holds a MSc. in Electrical Engineering from Technical University of Vienna, Austria and was awarded a Visiting Professor title for his teaching at National and International Universities. He served as Chairman or Board Member at Webster University, USA; Kabel-Wuerttemberg, Germany; Blizoo, Bulgaria; American Chamber of Commerce and Multimedia, Austria. Thomas also served as Industrial Advisor for Private Equity firm EQT, Sweden and Red Bull Media House, Austria.
A passionate sailor, Thomas was helmsman during a trans-Atlantic crossing on a Volvo Ocean 60 racing yacht (Cuba Libre) in 2014.
Francisco Palasi
Corporate Development Director
Francisco Palasi joined Wananchi in January 2014 as Corporate Development Director. He has extensive experience in Financial Planning, Commercial & Corporate Development. Francisco has worked in the telecommunications, cable and media industry for over 10 years, previously as Director Financial & Commercial Planning at ONO in Spain. Prior to that, he held various Corporate Development roles in Liberty Global in the United Kingdom and The Netherlands.  Francisco is a Spanish Citizen.
Rakesh Kukreja
MD Wananchi Business Services (WBS)
Rakesh Kukreja is the Managing Director for Wananchi Business Services (WBS), responsible for enterprise services under the SimbaNET Brand, carrier services under the brand Wananchi Telecom and satellite services under iSAT Africa Brand.
Rakesh is a communication engineer by qualification with 21 years of experience in the ICT industry in East Africa and has led many organisations including new startups.  Rakesh was the original founder of SimbaNET and iSAT Africa and became Managing Director of WBS in 2011. Over the last four years WBS has grown more than 300% and, under Rakesh´s leadership, has expanded its geographical footprints to Kenya, Tanzania, Uganda, Zambia, Malawi and UAE.
Jane Kebenei
Head of Customer Experience Cable
Jane joined Wananchi Group in the capacity of Head of Customer Experience in November 2014. She has a wealth of pan Africa experience in customer service operations and contact centre start-ups.
Jane holds an MBA (Strategic Management) from Moi University, B.Ed degree from Kenyatta University and Certificate in Business Management from University of Witwatersrand, SA.
She has over 15 years in management positions, having worked for yuMobile, Airtel and Air France in different capacities.
Jane started the Customer Service Department in yuMobile in 2008 and led the team to achieve industry recognition for service excellence. She played key roles in the launch and change management in Airtel Kenya and its Africa operations, through its previous brands KenCell, Celtel and Zain.
She is a Kenyan Citizen.
Ravi Kumar
Head of Customer Experience DTH
Ravi Kumar was appointed as the Head of Customer Experience DTH for the Wananchi Group on 01 August 2015.
He has 12 years of experience in customer service operations and contact center startups in the DTH Pay TV industry. He was based in India and managed the call center's for Direct TV and Dish Network, who collectively dominate the DTH Pay TV industry in the USA.
Ravi also managed the chat support and the order entry sales processes for the MSO-Fiber triple play for Comcast, Time Warner, Charter, Bright House and ATT, based in the USA.
Over the last 2 years with Wananchi Group, Ravi has been a core part of the team in establishing the customer experience department for Zuku DTH & Fiber in East Africa. He was instrumental in launching the outsourced and decentralized Zuku DTH contact centres in Tanzania, Uganda, Malawi and Zambia and also in the setup of the Zuku internalized contact centre in Tanzania in October 2015.
He also has extensive experience in Sales, Chat Support, Social Media, Data Analysis and Budgeting and Planning.
Jocelyn Muthoka
Group Chief Legal and Regulatory Affairs Officer
Jocelyn Muthoka is the Group Chief Legal and Regulatory Affairs Officer.
She has a wealth of experience in legal and regulatory field having worked with Samsung as Head of Legal for East and Central Africa; Bharti Airtel International Group as Senior Manager Regulatory Affairs, Africa and Essar Telecom as Head of Regulatory Affairs
Jocelyn will provide legal and advisory services to the group and ensure effective management of legal and contractual risks.
She holds an MBA General from Management College of Southern Africa and a Bachelors of Law degree from University of Nairobi. She is a member of the Law Society of Kenya, the Institute of Certified Public Secretaries of Kenya and the East African Law Society
Michael Dabaly
Chief Commercial Officer
Michael Dabaly is the Chief Commercial Officer for Wananchi Group across the East Africa region and in new markets.
Mike has a wealth of experience earned within major telecommunication companies and multinational entities including, British American Tobacco, R J Reynolds East & Southern Africa. He previously worked at Zain Group in Amsterdam and later in the Middle East where he was Group Commercial Director covering 22 operations across Middle East and Africa.
Mike is an alumni of London Business School Advanced Management Program, he also holds a Bachelors of Commerce honours degree.
Genue Mwaura
Chief Finance Officer
Wananchi Group has appointed Genue Mwaura as the Chief Finance Officer.
Prior to joining Wananchi Group, he was the Head of Finance Operations and Investor Relations at Safaricom. He has also worked in various roles at Vodacom Group South Africa and Vodafone group in the UK. Genue brings with him a wealth of experience gained while working locally and internationally in various roles in Finance and Strategy including, Governance, Treasury, Business turnaround, Business planning, Financial Control and Management at Vodafone, Vodacom, Coca Cola Africa and East African Breweries.
Genue holds an MBA in Strategy and is a Fellow of the Chartered Association of Certified Accountants UK (FCCA). He is also a CPA (K), CPS and a Chartered Management Accountant.
Dismas Omondi
Director Human Resources
Dismas Omondi is Director Human Resources for Wananchi Group. He is responsible for developing and executing people agenda, particularly, policies and systems that address talent acquisition & retention, organisation design & development, performance & reward, employee relations & engagement, learning & leadership development and compliance with employment legislation.
He brings on board a wealth of experience having worked in a number of industries sectors including banking, aviation, manufacturing, technology, and healthcare. Prior to joining Wananchi Group, Dismas held numerous key positions including Director Human Resources at National Bank of Kenya, General Manager Human Resources at Nairobi Women's Hospital, Regional People and Culture Manager at World Vision International, Head of Human Resources at Rwandair and Manager HR Services at Kenya Airways amongst others.
Dismas, holds an Executive MBA and a Post Graduate Diploma in Human Resources Management and a Bachelor's Degree in Production Engineering. He also holds a Diploma in Executive Coaching from Academy of Executive Coaching.