There are plenty of online jobs Kenyans graduates can do to earn a living. Instead of being idle at home and complain all the time that the government is doing nothing to help you, look for something meaningful to do online. The good thing about online jobs is that they don't require physical office—you work from home. Even me, I decided to start blogging when I looked for jobs for 3 good years in vain. My first thought was to relocate to the village and do farming but I said no and instead focused on looking for money online. Blogging came as a pass time activity but it's now my main hustle. In a good month, I make more than Ksh 1.5 million. Currently, I own 5 blogs.
More often than not when I ask graduates why they aren't starting any kind of business, they blame lack of capital as the cause, but I know capital is not the hindrance, but the urge to push yourself into a venture. If you are willing to make millions online, below are some of the jobs to do:
Running a blog is like running an established company. At first you may get a challenge of getting traffic but with consistency in content creation, you'll break even. Starting a blog costs as low as Ksh 5,000.To get started, pick a good name for your website, register a domain name, pay for web hosting services and develop a WordPress website. Domain name registration costs less than Ksh 1,000 while web hosting costs Ksh 2,100 per year at Kenya Website Experts. To get the two,click here to visit Kenya Website experts
After registering your domain and got web hosting services, you will need a WordPress website. In case you need a reliable company to do web design for you, contact Skyhost-they did 3 of my websites and their services impressed me.To contact them,follow this link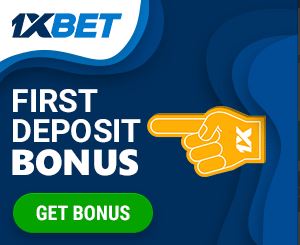 After coming up with a website, what next?
Start creating good content. Make sure that each of your articles is 50-200 words long.After posting more than 20 high quality articles, apply to monetize with AdSense. This is the most popular monetization platform for bloggers worldwide. Alternatively, join MGID.The rules for joining MGID are less than those for AdSense. To register your site,click on this link
The amount of money to earn as a blogger depend on traffic you'll pull in.If you manage to get 100,000 views, you'll earn Ksh15, 000 and above from AdSense. With 1 million views, you'll earn over Ksh 150,000 monthly.
YouTube is a free platform for making money online. You can make millions of money monthly by posting your videos on YouTube. For every 1,000 views your videos get, you'll earn at least Ksh100.
After starting your channel, get subscribers and views. When your channel gets 1,000 subscribers, over 4,000 watch hours and is over 12 months old, apply for AdSense—they will approve it.Ensure that the videos are original and of high quality.
Create a niche blog which you will use to market affiliate products. If you want to review smartphones, register with Jumia and Kilimall.If your interest in Sports, create a blog where you post articles about sports and insert affiliate links for companies like 22Bet and Betway.
Mimi siwezi kuwaficha,I have been making a lot of money through affiliate marketing. One company I promote is 22Bet and through it I make over Ksh400,000 monthly. If you wish to promote their products,you can follow this link
One important thing about affiliate marketing is that companies pay when and only when you make a sale. But the income is better than AdSense.
While you sit there at home, try to sell betting tips. I know hundreds of Kenyans making a kill by selling betting tips. However, you need a blog where you'll post free betting tips. When your audience get impressed by the free tips, they'll go for the premium ones. To create your own blog, visit Bluehost.The hosting provider will give you a free domain and charge Ksh300 per month for hosting. To get started,click on this link
In Kenya, you'll make Ksh 500 to Ksh20, 000 daily by selling betting tips.
Academic writing is feeding thousands of Kenyans. There are plenty of sites that offer Kenyans opportunity to make money by writing proposals and projects for students. You can also start your own website and advertise your services of academic writing .There are many Kenyans who look for people to write proposals and academic projects for them. Companies are also looking for individuals to analyze data for them.
Academic writing companies pay Ksh200 to Ksh2, 000 per page.
As you sit there in the sofa, create a list of blogs in Kenya and apply to guest post. Some blogs will pay you when you submit articles
A number of blogs pay Ksh 500 to Ksh3, 000 per article.
Sell products on social media
There are plenty of products you can sell on social media particularly Facebook. If you know how to cook, start a page on cooking and sell the food to your followers. You can sell smartphones, shoes, electronic products, fresh juice and food.
When it comes to selling food, clients will pick from a list of food posted on your page, deliver to their places and get paid.
Start an ecommerce website
Another good idea is to start an ecommerce website where you post your products and orders are made. Please make sure that you have social media pages associated with the website.
Create and sell websites and domains
I have sold 3 websites since starting blogging. One of the websites fetched for me Ksh 300,000.To start a new blog, you'll spend Ksh3,000 to Kah10,000 but after one year, you'll sell the same for Ksh100,000 to Ksh3 million depending on the traffic it receives.
Offer Web Design Services
Computer Science graduates, IT, Software Engineering and any other graduate with knowledge of web design can start the business of designing websites for other Kenyans.
Designing a single website will generate over Ksh10, 000.Assuming that you design one website each week, then you're assured of ksh40, 000 and above every month.
Entertain your Facebook followers and get paid through MPESA
If you are good in creating jokes, mixing songs and dancing, create a group to showcase your talent. The moment you get enough followers, that's when you'll provide your phone number for support. Facebook is one platform where you can make millions of money by just entertaining people. Even established companies will start paying you to display their products on your page.