There are a number of ways you can make money online in Uganda especially when you are passionate about employment. Some of the online ventures can be pursued with absolutely no capital.
As employment becomes hard to come by, the best way to survive is to seek opportunities online, which is the main target of this post. Here are the various ways to make money online in Uganda:
Blogging is the best way of making money online in Uganda. The capital required ranges between UGX 70,000 to UGX 300,000 depending on factors like web design, hosting and domain registration. To start blogging, first register a domain name, then buy web hosting space and finally design a website. To get a domain name and web hosting space,click on this link
Registration of domain name and buying of web hosting space will cost less than UGX100,000. The next step is to design a website. WordPress is the best Content Management System to use, link the domain name you acquired with your new WordPress site, then get a Premium WordPress theme from Themeforest,click here to get the theme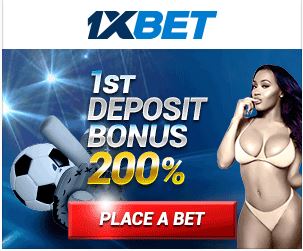 How to make money from your blog
There are many ways of making money as a blogger, but for a beginner, joining AdSense is the best alternative. Nearly 95% of blogger monetize from AdSense, which is why we always advise bloggers to go for it.
You will also earn from MGID which is more easy to join than AdSense. In case you apply for AdSense and your account is not approved, register for MGID.The platform requires at least 5,000 monthly visitors, a blog without fake traffic and adult content. It should also be having more than 20 articles. Entertainment, news, sports and gossip sites are readily approved.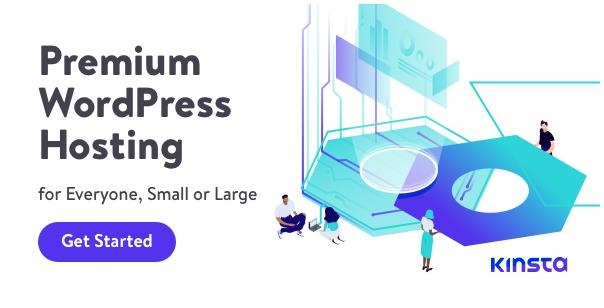 There are also more than 100 bloggers who monetize with content.ad. This platform is ideal for entertainment and news sites. If your content is not suitable for AdSense, apply for monetization from content.ad.
When you finally start posting, ensure that your blog gets over 1 million page views per month for you to make at least UGX3 million monthly. However, you have to start small and grow over time as you create more posts.
Affiliate marketing performs better when done with a niche blog. As a blogger, you should come up with a niche site, probably dealing with electronic gadgets or web hosting. All affiliate marketing company pay blogger commissions from sales.
To create a niche blog,click here for domain registration ,then choose the best products to promote. Here is a list of the best affiliate programs in Uganda:
Betway,click here to register
Jumia
Jubilee Web Hosting
22Bet,click here to register
Dondolo shop
Betlion
Garanntor Web Hosting
Some of the affiliate programs above pay lifetime commissions, meaning that when someone joins through your link, you earn until that person exits the program. One of the programs with lifetime commissions is 22Bet.
Some bloggers don't want to get tired by creating content on blogs daily, they simply want to communicate through videos, YouTube provides you with a platform where you express yourself and get paid.
YouTube pays you only when your videos are being viewed. To run a YouTube channel is easy, you simply need to sign up for free, then upload any unique videos in possession of you. Make sure that all videos are original and unique, copyrighted videos are usually deleted. They should also not contain adult content.
AdSense is the platform which pays YouTubers and for one to join, they must have a YouTube channel which is more than 12 months old with 1,000 subscribers and at least 4,000 hours watch time.
In Uganda, YouTube is not fully exploited, this is one area youths should join and start making money online. With 100,000 subscribers, you are capable of earning more than US$1,000 every month.
Earn from Online Paid Surveys
Nowadays most companies in Uganda conduct surveys online to determine consumption trends. Those companies pay participants some money once they answer questions. Instead of staying idle at home, this is work you can do during your free time. Some of the leading online survey companies in Uganda are:
GeoPoll
TGM Research
Triaba
Survey Police
Mobiworkx
Swagbucks
Timebucks
Most of the survey companies pay participants via mobile money transfer. One can earn up to UGX 100,000 per survey.
Buy and sell old stuff online
Mobile phones, electronics, clothes, chairs and shoes are some of the products you can buy and sell online. But this business involves trading on old stuff. There are many people in Uganda who have old things they wish to dispose but don't know where to dispose them. If you come up with a company which buys those items and sell them to needy population, you'll make a lot of money.
I understand there are people with new clothes which don't fit them well, they want to dispose those clothes. Equally, there are those who want to buy cheap clothes online. If you come up with a company that deals with the two groups, you'll solve a problem.
Create an e-commerce website
There are numerous opportunities when it comes to online business like e-commerce. Though Jumia exists, any new entry will always find customers.
Your e-commerce company can be unique in such a way that it deals with merchants only. Create an online store which advertises products for merchants who pay you every month. Alternatively, display goods on your website and when someone makes an order, ship it from the merchant's store to the buyer.
Bluehost is the best web hosting company for e-commerce websites,click here to buy hosting space and register your website
You can also make money by betting on football matches. Identify a good betting site like Betway and start betting.Click here to register with Betway
If you are accurate enough, you'll earn over UGX70,000 every single day. Though betting is a risk venture, someone can make money from it.
There are many Ugandans surviving by just selling betting tips. What you need is to come up with a website which offers free betting tips, the website should also provide premium tips. Don't rely on Facebook because you'll be violating their policies.
A good betting tips website should have a premium WordPress theme from ThemeForest,click here to buy one
Your website should also be hosted by a company like Bluehost because it might receive heavy traffic in future,follow this link to choose a plan
Become a Social Media Influencer
Social media influencers make a lot of money in Uganda. This is something you'll start without investing any money on anything. You are required to create social media pages in Facebook, Twitter, Telegram and LinkedIn where you will be promoting products for other companies. Target at least 100,000 followers for each page and wait for companies to approach you. Every month, you'll be getting people to advertise on your pages.
If you have smartphones, shoes, clothes, bed sheets or any other products you wish to sell, Facebook will be the most suitable platform. Create a Facebook page, promote it to get sizeable number of followers and start selling the products to your followers. If your products are good, you will get referrals as well as organic followers.
Most graduates who are jobless find solace in academic writing jobs. For those planning to own a successful business in future, starting a company that analyzes data for university and college students is the best idea. The clients will be submitting their jobs online which you will analyze and get paid upon completion.
There are several academic writing companies to join in Uganda and get paid by doing online work for them, here is the list;
Upwork
Star of Service
Assignment Uganda
Freelancer
Offer professional work online
You can also offer professional work online based on your profession. If you are a teacher, provide online tuition work, if you are a lawyer, provide legal services online. The most sought after professional are chefs—everyone wants to know how to cook delicious food.
Sell revision notes online
Many people would be more than excited to buy notes online, especially those pursing professional courses like CPA.Students sitting for national exams also need revision notes for them to perform in exams. You should come up with a website and social media pages which you will use to advertise your products.
Online recruiting company
The demand for jobs in the Middle East is high, Ugandans are looking for companies to link them with those jobs. If you come up with a recruiting company, you'll make millions from your clients. The website should let people register with a small fee and when they secure jobs abroad, the employers pay you a certain percentage of their first salary.
The recruiting company can also advertise jobs for companies, provide CV and cover letter writing and other HR consulting services.
There are only a few companies which sell cars online. Create a website where Ugandans who want to advertise cars can display them at a fee. You will also use the website to sell cars online.
Advertise land and rental houses online
Another untapped business opportunity is one involving advertising rental houses and land online. So many people who are selling land don't have somewhere to advertise them, creating a platform for the services will be a great relieve for the interested clients. Those advertising will be paying fee so as to display their details in your website.
Sell your photos and videos online
Some YouTubers will buy videos from you, other bloggers and media houses will pay you to sell photos to them. You can make money by selling photos and videos of unique events. For them to know that you exist, you must own a website and social media pages where you showcase your products.
Every blogger in Uganda needs a website for them to create content, unfortunately most of them don't possess skills to do web design services. If you possess skills in web design, start offering those services online. Create a website and display your services, promote the services on Facebook and Twitter.
You will be charging at least UGX150,000 per website designed.
Offer cheap web hosting services
Buy hosting space at Bluehost and start offering the services to Ugandans. You will spend UGX500,000 to buy space at Bluehost but make over UGX 1 million from the same space. If you are interested in offering these services,click on this link
From the list provided above, you'll get something to do online and start making money.