When choosing a university course, you have to consider several things. Never choose a course just because your friend or relative pursued it and is doing well in life. Before you enroll for a degree. Diploma or a certificate course, consider the following factors:
Whether the course in marketable or not
A marketable course is one with plenty of opportunities and good remuneration. You should look around, do your research to determine how many professionals in that field are successful.
Anyone who pursues a marketable course should not stay more than one year after graduation without a job. The course should have several employment opportunities which present themselves even before someone graduates.
You should also consider the salary scales in that profession. It's better to get employed for 5 years and earn $30,000 every month than to get employed for 40 years earning $1,000 every month. The higher the salary, the better the course.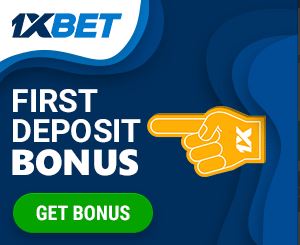 Risks involved in the course
If you are risk averse, avoid careers with high risks like criminology and piloting. I am sure there are people who prefer less risk jobs even without caring how much they pay.
The future of that course
There are courses which become obsolete over time. You should figure out the future of a course before rushing to pursue it. Courses like Medicine, Nursing, Piloting and pharmacy will always be marketable no matter what.
You might pursue a program and upon completion, you get information that the market does not absorb graduates of that course anymore.
Always go for courses which will not be declared obsolete regardless of circumstances. You should also avoid new courses that don't have any history even when they look fancy and promising.
Never pursue a professional course which cannot help you to become self-employed. A good course is one that you can apply its skills in your personal endeavours. For instance, if you pursue Pharmacy, you can comfortably open a Chemist immediately you finish college. If you pursue hotel management course, you don't even have to seek employment anywhere, start your own restaurant. Doctors can start their own clinics and apply the skills they acquired in college.
Courses like Physics and BSc General are amongst the worst programmes to pursue in the entire world because the skills acquired in college may not help you to start your own firm.
Type of a university the course is offered
While selecting a university course, ensure you also consider the university you enroll for. Some employers prefer graduates from specific universities over other graduates—this is because some universities have a history of producing competent professionals. You may pursue a marketable course but if you did it from a less prestigious university, you won't compete favourably with other graduates.
The most preferred universities are located in USA, Canada, Australia, Germany, Japan, South Africa and Netherlands.
A good course is one that provides diverse opportunities. For instance, if you pursue Bachelor of Commerce, you are likely to work in every sector of the economy. With such a degree, you may not lack what to do in life. What if you pursue Sports Management course?
If you don't have passion for a certain profession, don't force yourself into it. You should always go for something you'll enjoy doing for the rest of your life.
Most people pursue courses based on the advice they receive from parents, relatives and friends but at the end of the day, they drop it for something unrelated after realizing that they didn't have passion for it. Though money is a motivating factor in your work, having passion is paramount.
If you can't handle a certain course, never force yourself to pursue it.Your abilities should determine what to pursue in college, otherwise you won't succeed in your career.