Criminology is one of the most marketable courses in Kenya especially at masters level. This is one program you'll pursue knowing that you'll secure employment within a few months of graduation.
First, if you wish to pursue a course in criminology, here are the universities to join:
Mount Kenya University (Diploma in Criminology and Security Management)
Africa Nazarene University (Diploma in Criminology)
University of Nairobi (Bachelor of Criminology and Criminal Justice)
Egerton University (Master of Arts in Criminology And Criminal Justice)
Egerton University (Bachelor of Arts in Criminology and Security Studies)
The admission requirement for a degree course in criminology is C+ and above. It takes 4 years to complete undergraduate course.
Criminology may not be marketable at diploma course unless it's pursued by someone already employed. For one to become marketable, he has to pursue a degree course. Upon graduation, he should enroll for a professional course. The best professional course for criminology graduates is Certified Fraud Analyst or CFIP – Certified Forensic Investigation Professional – IICFIP.Any of the two courses are globally recognized.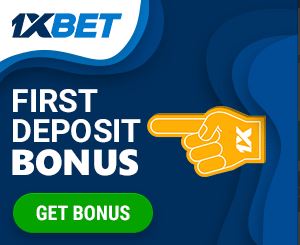 With a degree in criminology and a professional course, chances of being jobless are minimal.
It's advisable not to take a masters course before a professional certification. Most employers prefer professional courses to masters programs because they believe those certifications are for competent people.
There are over 100 institutions offering jobs for criminology graduates, they include:
NGOs like Transparency International
Judiciary
Parliament
Office of the Auditor General
Kenya Defense Forces
National Intelligence Service
Kenya Police Service
IPOA
Ministry of Finance
Ministry of Defense
Banks
Insurance companies
EACC
G4S
KK Security
Wells Fargo
Since less than 200 students graduate in Kenya each year with a degree in criminology, chances of remaining jobless for years are slim. Armed with a degree and a professional course, you'll secure a job in any of the aforementioned offices. If you get a job at EACC, your starting salary will be Ksh 130,000. At the NIS, you'll earn more than Ksh180,000.
Apart from being Intelligence officer, you can also become an auditor by pursuing CPA or ACCA.Audit companies like PWC, Deloitte and KPMG prefer graduates with skills in criminology.
Apart from getting employed, one can start his own security firm. In 2020, owning a security firm was ranked as one of the most profitable businesses to do in Kenya. While running a security firm, you'll also become a Security Advisor.
In Kenya, there is no useless course, it all depends on how you position yourself. There are people who scored A plain in KCSE, proceeded to pursue Actuarial Science and ended up being jobless, desperate and miserable. Another person scored C+, pursued Anthropology at the University of Nairobi and secured a job at the UN, he is now earning Ksh800,000. Hard work, luck and connections play a big role in one's success.Nobody should discourage you from pursuing your passion,if you feel like doing criminology,go for it—God will open ways for you.