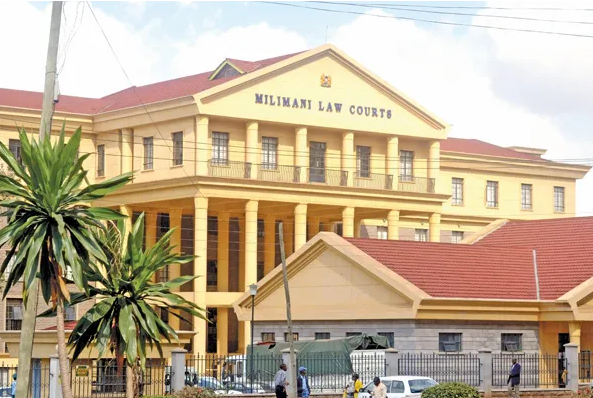 There are many Kenyans planning to pursue a degree in law but they want to know whether the course is marketable before they full commit themselves with studies. For me, law is one of the most marketable courses in Kenya but success in this field depends on one's passion and connections.
It takes a student up to 5 years to complete law degree and one year to pursue a diploma in law. From that point, they are admitted to the bar. It's after this stage that one can start his own law firm or proceed to seek employment. In Kenya, there are about 17,000 qualified lawyers who are required to serve a population of 60 million. This number is huge, because not every Kenyan breaks the law—more than three quarters of Kenyans have never appeared in court.
There was a time I used to go to Milimani law courts and what I saw there shocked me.A crowd of lawyers waiting for potential clients to represent them. Those lawyers charged as low as Ksh 500 per day. The worst thing is that some of them didn't have offices where to operate from.
There is also a group of lawyers who appeared very successful. They handled big clients who paid even Ksh10 million in advance. These are lawyers who have stayed in the industry for more than 10 years and have won many cases.
There is also a caliber of lawyers who are employed by other law firms to handle small cases. These lawyers are mostly without enough experience to handle big clients.
When you graduate from college as a lawyer, you need more than 3 years to fit into the system. You will struggle to get clients the same way other graduates struggle to secure employment. If you start being mentioned in the media and online, you'll get clients. In law, it's all about winning cases and how often you get mentioned online and offline. The first three years of practice are tough—you might go for months without getting a single client or get clients who pay as little as Ksh 1000 every time you attend a court case.
Law require passion and determination. A client needs to hire a lawyer who wins cases. Those who joined law for money find it hard to maneuver in the industry because they never win cases. When you represent someone and win a case,the client will refer other clients. All the notable lawyers are successful because of referrals. For one to become marketable, they have to win cases.
Of course law is marketable but the profession is now saturated. Out of 17,000 lawyers, only a couple of them handle major cases—others earn peanuts.
Some of the courses which are more marketable than law include Medicine & Surgery, Software Engineering and Pharmacy.
A marketable lawyer in Kenya earns over Ksh200,000 per month. There are lawyers making as high as Ksh10 million every month.