Quantity Surveying is one of the best degree/diploma courses to pursue in Kenya. The course is offered by various universities in Kenya and a student can enroll as a parallel or regular student. If you are planning to do the course as a parallel student, you are required to have scored at least C+ in KCSE for degree students and C- for diploma students.
At JKUAT, here are KCSE Grade required for admission to Quantity Surveying degree
Kenya Certificate of Secondary Examination (KCSE) with a minimum aggregate of B- (minus) and C+ (plus) as the minimum grade in cluster Groups of 4 subjects which include: Mathematics, Physics, any subject from Group III (History and Government OR Geography OR Christian Religious Education OR Islamic Religious Education OR Hindu Religious Education); or 2nd Group II (Biology or Chemistry); OR 2nd Group III OR Group IV (Home Science, or Art and Design or Agriculture or Aviation Technology or Computer Studies); OR Group V (French, German, Arabic, Music, Business Studies).
At Technical University of Kenya, these are admission requirements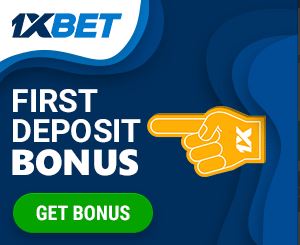 Diploma in Technology (Quantity Surveying), KCSE C- (Minus) with at least C- in Eng., Maths and Physics
JKUAT admits student for regular programme.The minimum requirement for the course is at least B+ in KCSE and at least B plain in Maths.
At the University of Nairobi, entry requirements are as follows:
i) Candidates must have passed the Kenya Certificate of Secondary Education (K.C.S.E.) with a minimum grade of B+ in:-
Mathematics
Physics
Any group III
Any group IV
| | | | | |
| --- | --- | --- | --- | --- |
|   | Abbreviation | Subject | Subject selection |   |
| GROUP I | ENG | ENGLISH | COMPULSORY | 3 |
| | KIS | KISWAHILI | COMPULSORY | |
| | MAT | MATHEMATICS | COMPULSOLY | |
| | | | | |
| GROUP II | BIO | BIOLOGY | | |
| | PHY | PHYSICS | AT LEAST TWO | 2 |
| | CHEM | CHEMISTRY | | |
| | | | | |
| GROUP III | HAG | HISTORY AND GOVERNMENT | | |
| | GEG | GEOGRAPHY | | |
| | CRE | CHRISTIAN RELIGIOUS EDUCATION | AT LEAST ONE | 1 |
| | IRE | ISLAMIC RELIGIOUS EDUCATION | | |
| | HRE | HINDU RELIGIOUS EDUCATION | | |
| | | | | |
| GROUP IV | HSC | HOME SCIENCE | | |
| | ARD | ART DESIGN | | |
| | AGR | ARGRICULTURE | | |
| | AVT | AVIATION TECHNOLOGY | | |
| | CMP | COMPUTER STUDIES | | |
| | | | | |
| GROUP V | FRE | FRENCH | | |
| | GER | GERMAN | | |
| | | | | |