Personal Assistant to the Secretary General Job at COTU
The Central Organization of Trade Unions, COTU (K), the Nation's most representative workers' trade unions' center seeks to employ an individual to fill the position of Personal Assistant to the Secretary General.
Summary
The position reports to the Secretary General and is based at COTU (K) headquarters, Solidarity Building, Digo Road, Nairobi The Personal Assistant will provide high level strategic communication Management support to the Secretary General and serve as Liaison to various stakeholders. This role is positioned at a Senior Management Level.
Responsibilities for the Personal Assistant Job
Effective organisation and management of the Secretary Generals Schedule to ensure efficiency with the ability to effectively assess priority of appointments.
Providing support for an extensive range of meetings and activities. These include disseminating large quantities of information, producing accurate timely minutes, preparing Agenda, Pre – Meeting Briefs and meeting papers, presentations, working action points and follow-up.
Prepare and follow-up correspondences on behalf of the Secretary General, including drafting of general replies
Act as liaison between the media and the organisation which entails preparing press releases for both the organisation and its affiliates for the purposes of publication, facilitating media coverage on key issues affecting the organisation.
Manage visibility of the Secretary General calendar across the organisation and its affiliates.
Communicate and coordinate internal and external information from the Secretary General's office to union members and public.
Generate and instill trust within the office of the Secretary General while maintaining exceptional levels of
Confidentiality.
Manage and coordinate all logistical requirements for the Board members and General Secretaries.
Qualifications for the Personal Assistant Job
Must have a Bachelor's Degree in Humanities preferably in Mass Media and Public Relations, Human Resource and Labour Relations and/or Law.
Must have a Master's degree in a relevant field.
Possessing a higher qualification will have an added advantage.
Have Five (5) years' experience as a Personal Assistant to CEO/Senior Management or a Managerial role of note.
Full Knowledge of the Labour laws, Kenya's Constitution and International Labour Organizations (ILO)
Conventions with experience in Industrial Relations Practice
Full knowledge of computer packages including the ability to interact at ease with most computer programmes
Strong verbal and written communication skills with excellent attention to details, proof reading skills, ability to maintain high level of confidentiality.
Strong management and leadership skills, interpersonal skills, proactive and multitasking abilities.
This position entails working under pressure, tight deadlines, long hours due to the nature of the work and the assignments involved and therefore, it is expected that one responds to the demands of the office at short notice without fail.
Language Requirement: Proficiency in English and Swahili Language. Knowledge of a foreign language (French) would be an added advantage.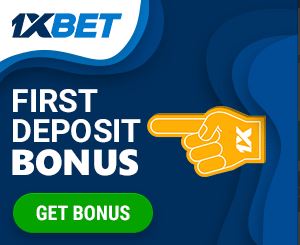 Remuneration: The Salary attached to this position is competitive
How To Apply
All applicants must address each selection criteria detailed in the minimum requirements.
Must include a current CV with names of at least 3 referees.
Must include copies of academic and professional certificated and valid licenses where applicable.
Hard or soft copies of a duly signed application letter indicating the vacancy reference with copies of documents listed above should be sent to the address below by close of business on Tuesday, 6th June, 2017
To: The Secretary General
COTU (K)
Solidarity Building
Digo Road, Gikomba
P.O Box 13000-00200,
NAIROBI
Email: [email protected]