There are many ways of making money online in Kenya 2023.Nowadays millions of Kenyans work online to earn a living, some making millions of money.
The best thing about making money online is that you can work from home, you are not confined in an office with restrictions. Your efforts also determine how much you make.
Below are several ways of generating income online:
Blogging is the best way to make money online. To create a blog, you need a capital of Ksh 5,000 to Ksh 15,000.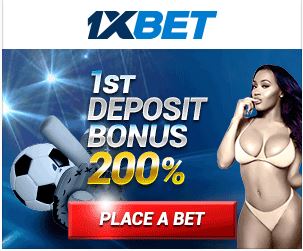 A complete blog needs a domain name, web hosting provider, WordPress site and a way of making money. To get a domain and web hosting services, contact HostPinnacle—they offer the cheapest services in Kenya. For one year you will pay Ksh 2,999.To contact the company,follow this link
After designing a blog, post about 20 articles and apply for AdSense. Almost all bloggers in Kenya earn money through AdSense.
If AdSense does not approve your account, you can try MGID,click here to apply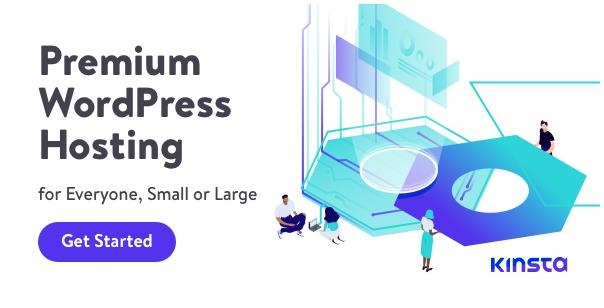 AdSense pays Ksh20, 000 to Ksh 50,000 per 100k views and Ksh 200,000 to Ksh 400,000 for one million views.
Create a YouTube channel, post videos and make money. YouTube is good for people who can show their faces in videos.
To start earning from your YouTube channel, you need at least 1,000 subscribers, 4,000 watch time hours. The channel should be at least 12 months old.
Another important thing is to avoid copyright issues, make sure the videos are created by you.
YouTubers in Kenya earn money through AdSense.
Each 1000 views generate Ksh 50 to Ksh 200.If your channel gets 1 million views, you will make Ksh 200,000 to Ksh 300,000.
Create social media pages and become an influencer, where you get paid to market products for companies. With 1 million Facebook followers, you will ask for Ksh 20,000 to Ksh 100,000 per sponsored post. If your page has 100k followers, you will make Ksh 2,000 to Ksh 10,000 per post.
Create a niche blog and start marketing products for companies through affiliate marketing. There are many companies offers affiliate marketing opportunities in Kenya, such as 22Bet, 1XBET, Kenya Website Experts and Jumia.
All the affiliate marketing companies pay marketers commissions. You will earn up to 50% per sale.
Sell football predictions
Create a blog and start selling football predictions. You will make a lot of money by offering accurate predictions.
To come up with your own blog, you need a capital of Ksh 10,000 to Ksh 20,000.If you don't know how to create one, contact Kenya Website Experts,click here to contact them
Buy and sell cryptocurrency. But you should identify a reliable company where you'll buy the Bitcoins. Nowadays there are many scammers online.
If you are lucky, you will buy for Ksh100k and sell the same for Ksh 500,000 in few months.
Though Forex Trading is hard, it's very profitable for those who do it with precision. There are many Kenyans making money online through Forex Trading, some generating up to Ksh1 million monthly.
Join money market fund and make money through your phone. Under the Unit Trusts, you will make money daily. If you invest Ksh 1 million, you'll earn Ksh10k to Ksh20k monthly.
Money Market Fund allows you to save as low as Ksh 1000.The minimum balance is Ksh 5,000.
Offer web design services
Start designing websites for people and get paid. You will need social media presence to market your products. You will also create a website for the same.
Web design services cost Ksh10, 000 to Ksh150,000 per client.
Offer web hosting services
Buy reseller hosting package and offer web hosting services. You will get reseller packages at A2 Hosting cheaply. To see their packages,follow this link
Participate in online paid surveys which pay through MPESA or PayPal. There are several of them in Kenya. You will create account for free and get survey tasks. Each task will pay you up to $100.
Academic writing is one of the best ways people make money online in Kenya. Initially, jobs were being given from UK and other European nations but at the moment, one can get academic writing jobs locally. Create a website and display your skills, move around universities and colleges to market your services. You will get jobs from college students who want their proposals and projects to be done.
Start a job board,CV and cover letter writing services
A job board will be used to market jobs and get paid. You can also offer cover letter and CV writing services.
The cost of cover letter writing is Ksh 1,000 to Ksh 3,000.CV writing costs up to Ksh15,000.
Companies like BrighterMonday charge Ksh 3,500 to Ksh 5,000 to advertise one job.
Dating site will help connect people to their lovers.By doing so,you will charge some cash
Write for other websites and get paid.This is only possible if you know how to create good content.You will be paid at least Ksh 1,000 per post.
Sell products on an online eCommerce site or through social media.But you have to work hard to ensure your website or social media is popular for you to make decent sales.
Install online taxi App, but a car and start offering taxi business. Uber and Bolt are some of the best companies to join.
Create an App that offer mobile loans to Kenyans and earn interest. You will earn 8%-30% interest on the loans you give out to your clients.