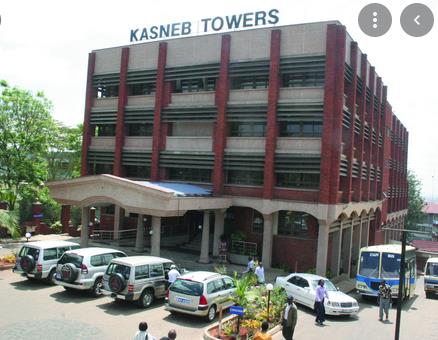 Kasneb Fees payment methods are majorly through bank accounts.If you want to register to start doing kasneb papers,these are the methods to use when paying fee:
Methods of Payment of Fees
Methods of payment of fees
Payment through various kasneb Student Fee Collection Accounts with banks
National Bank of Kenya Limited (NBK) – kasneb Fee Collection Account No. 01001031572601.
Equity Bank Ltd. – kasneb Fee Collection Account No. 0170299238025.
Kenya Post Office Savings Bank (Postbank) – kasneb Fee Collection Account No. 0744130009246.
Co-operative Bank of Kenya Limited – kasneb Fee Collection Account No. 01129128535900.
Payment of fees by students in Kenya should preferably be made to the above kasneb Student Fee Collection Accounts in any branch of the above listed banks countrywide using the appropriate fee deposit slips. Students are required to complete the appropriate kasneb forms and the relevant fee deposit slips (except for Postbank which does not use deposit slips). Upon payment of the requisite fees to the banks, a cash deposit receipt will be issued to the payee. The completed kasneb forms should be left with the banks for onward transmission to kasneb . The forms may be obtained from kasneb website-www.kasneb.or.ke, kasneb offices, training institutions offering kasneb courses and Kenya National Library Service branches countrywide.
Payment at selected Huduma Centres
Students in Kenya may also make payment at the kasneb counters in the following Huduma Centres: GPO in Nairobi, Mombasa, Eldoret, Kisumu, Nyeri, Kisii and Nakuru.
Students are advised to make payment early enough and avoid the practice of rushing to make payments on the closing dates specified for registration or examination entries.
Students residing in foreign countries
Students based in foreign countries may pay fees in US dollars to kasneb KCB collection account No. 1123096465 domiciled at Capital Hill Branch, Nairobi. Thereafter, students should submit the requisite forms to kasneb together with a copy of the bank deposit slip or evidence of electronic transfer of the money.
Examination entry/annual registration renewal forms and remittances which are sent by post should be posted at least one week before the closing date to ensure that they are received in time. kasneb will NOT accept responsibility for delay or non-arrival of fees sent by post.