In this article we will single out the best 10 web hosting companies for Kenyan blogger. We will pool them based on the traffic they would accommodate.
There are some web hosting companies you will register with which you won't enjoy their services. Some of them have hidden charges, they only allow you to register with them and once you are in, they start frustrating you. The hosting companies we will feature here are those one we have worked with before; they are also those that have positive reviews from their clients.
Best hosting companies for small websites.
If you own a website with less than 500,000 visitors, there are specific hosting companies you should join. Here are 4 best hosting companies for small websites:
Website link: https://www.webhostkenya.co.ke/
They charge as little as Ksh2,100 per year. Registration of domain name costs less than Ksh500.
Kenya Website Experts is ranked as the best web hosting company for small websites.
Website link: https://www.hostpinnacle.co.ke/clients/aff.php?aff=304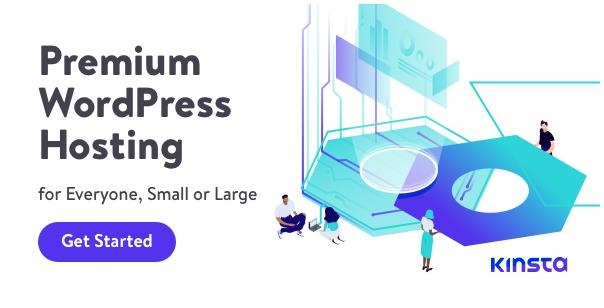 Hostpinnacle charge as little as Ksh 1,000 per year.The company does not have hidden charges. In addition, SSL certificate is issued for free as well as 24/7 customer service.
Whogohost has roots in Nigeria, it's also present in Kenya.I have heard several bloggers praising this hosting company, most of them have websites that get up to 300,000 visits per month and are happy about the company's services.
Whogohost have powerful servers that sustain traffic in hundreds of thousands.
To host your website here, follow this link: https://www.whogohost.com/host/aff.php?aff=5839
Best hosting sites for medium websites
For medium websites, we shall pick three best web hosting companies for bloggers. If your site gets 200,000 to 2 million visits, here are the best hosting sites for you:
Website link: https://www.safaricom.co.ke/business/corporate/cloud-and-hosting-services/website-and-email-services
Safaricom charges between Ksh 1,300 and Ksh 6,000 per year.Their servers sustain up to 1 million visits per month. The company has very powerful servers with uptime of 99.99%
Bluehost is an American hosting company,it's the biggest hosting company in the world.The company charges between Ksh 265 and Ksh20,000 per month depending on the resources a website utilizes.
Here is the hosting link: https://www.bluehost.com/track/fixusjobs/
Website link: https://www.cloudways.com/en/?id=539508
Cloudways has.hourly, daily, monthly and annual charges. You can host any kind of website with Cloudways.
Best hosting companies for big websites
If you own a website that receive over 300,000 visitors per month, most local companies would recommend that you host with a Dedicated Server, but I will recommend Kinsta Web hosting company and A2 Hosting.Personally, all my six websites are hosted by Kinsta,it has been 7 years since I started hosting with them and there is no single day they have disappointed me.
Website link: https://kinsta.com/?kaid=JCQRCYSWFCNQ
Kinsta has packages for every website. The lowest amount you will pay is Ksh3,000 per month…you pay based on the resources you utilize. Even if your site receives 20 million, it will not go offline even a single day. What I like most about Kinsta is the customer service—they are perfect.
You can decide to pay per month or annually. If you pay annually, instead of paying for 12 months, you only pay for 10 months.
A2 hosting is also another perfect hosting company for big websites. You will spend as little as Ksh1,000 per month to host your blog.
A2 hosting registration link: https://www.a2hosting.com/?aid=5e89a5f96323e
The average amount you should spend for hosting in Kenya is Ksh2,000 to Ksh50,000 per month.A website with more than 500,000 visits per month will cost Ksh10,000 and above monthly.Kinsta is the best hosting company for such websites.
Other hosting companies you should consider for small websites are:Sasa Host,Truehost and Movehost.